Carrie Fisher, Princess Leia in 'Star Wars,' dies aged 60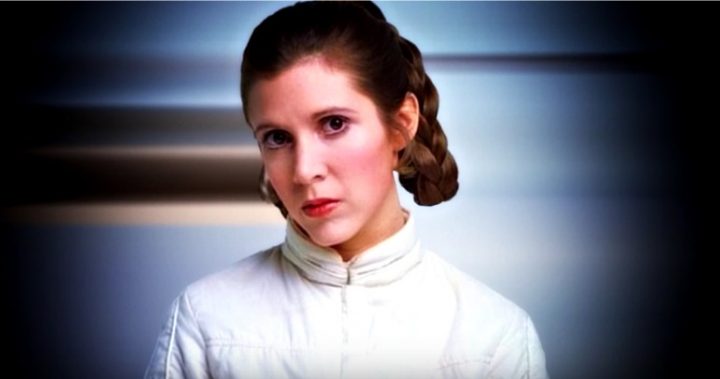 Carrie Fisher, best known as Star Wars's Princess Leia Organa, has died after suffering a heart attack aboard a flight last week.  
"It is with a very deep sadness that Billie Lourd confirms that her beloved mother Carrie Fisher passed away at 8:55 this morning," Simon Halls, a spokesperson for Fisher's family, said in a statement to People.
"She was loved by the world and she will be missed profoundly," says Lourd. "Our entire family thanks you for your thoughts and prayers."
Her passing comes just two days after singer George Michael's death, also from a suspected heart attack. On Friday, the Star Wars actor was rushed to hospital after going in to cardiac arrest during a flight from London to Los Angeles.
Celebrities and fans have taken to social media to express their sadness.
Ad. Article continues below.
She loved to give one the oddest and most randomly silly presents. These are the last three things she gave me. #CarrieFisher pic.twitter.com/qmI7YWqlZ6

— Stephen Fry (@stephenfry) December 27, 2016
#RIPCarrieFisher you truly are an icon, may the force be with you always pic.twitter.com/5o0z6h7zmG

— PerksOfBeingAFanboy. (@LiamKelsall) December 27, 2016
Carrie Fisher catapulted to stardom as Princess Leia in 1977's Star Wars,  and reprised the role as the leader of a galactic rebellion in three sequels, including last year's Star Wars: The Force Awakens.
Ad. Article continues below.
Fisher was also an accomplished writer who did not hold back when sharing her struggles with addiction and mental illness. Her autobiography Postcards from the Edge was adapted into a 1987 film version starring Shirley MacLaine and Meryl Streep. She also transformed her one-woman show "Wishful Drinking," which played on Broadway and was filmed for HBO, into a book, reports News.com.au.
Most recently, Fisher released her book, The Princess Diarist, in which she reveals that she and co-star Harrison Ford had an affair on the set of Star Wars.
Less than one week before the New Year arrives, it seems that 2016 was not done with taking legends. The past year has seen to many stars being taken too soon. The long list of celebrity deaths has led people to call 2016 the worst year ever.
Are you shocked about Carrie Fisher's death? Have we lost too many starts to 2016?