Kids, Let's Read: Ten Little Dinosaurs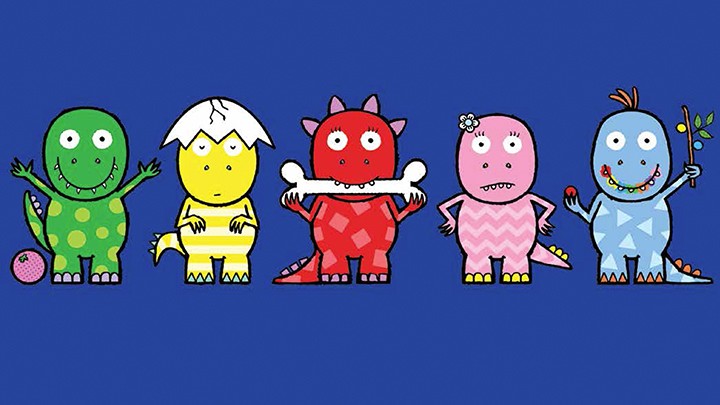 Are there any grandchildren out there wanting a fun time with a pretend Granny?
When I saw Ten Little Dinosaurs by Mike Brownlow & Simon Rickerty my first thought was "where can a find a young child to enjoy this book with me?  It is a stomping, chomping dinosaur romp from the creators of the multi-award-winning, bestselling Ten Little Pirates.
Ten little dinosaurs, hatching from their eggs
Blinking in the sunshine, stretching out their legs.
Ad. Article continues below.
"Look! Our mummy's sleeping.
Shall we go explore?"
Ten little dinosaurs all say, "ROARRRR!"
Ten little dinosaurs set off in search of adventure. But what will the ten little dinosaurs do when then meet a grumpy triceratops? And a stomping diplodocus? And a HUNGRY t-rex?
Ad. Article continues below.
Meet all your favourite dinosaurs in this romping, stomping prehistoric adventure. With lots of things to spot and count on every page, this noisy rhyming story from the creators of the bestselling Ten Little Pirates is perfect for sharing again and again!
I love children's books that engage the young mind with words and actions and Mike Brownlow is the creator of many such books for children. He wrote and illustrated the picture book Little Robots, which was turned into a major animated TV show for CBeebies and screened in over 70 countries worldwide.
Other titles include Mickey Moonbeam, Dog Did It! and The Big White Book.
Ten Little Dinosaurs by Mike Brownlow and Simon Rickerty
Buy it now from Dymocks