George Young from The Easybeats dies aged 70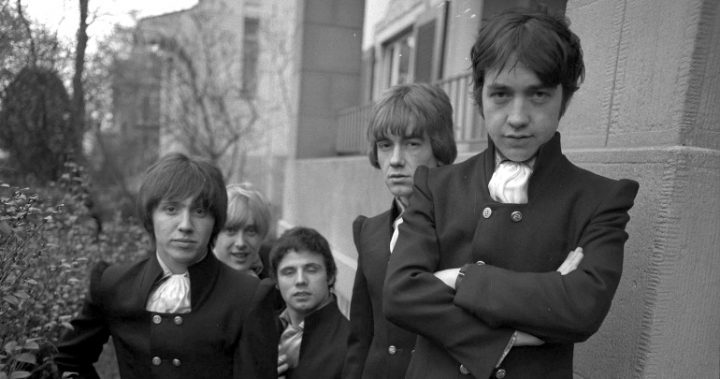 George Young, one half of the famous team Vanda and Young, has died aged 70.
Young, together with Harry Vanda, was responsible for so many of the biggest performing songs, and making stars of the performers,  in the 1960s and beyond.
A songwriting duo, they were also members of The Easybeats, with Young the rhythm guitarist and back-up singer.
No only that, Young was the eldest brother of Malcolm and Angus Young from AC/DC, and co-produced many of their early albums.
Ad. Article continues below.
AC/DC issued a statement at the news of Young's death.
"As a musician, songwriter, producer, advisor and much, much more, you could not ask for a more dedicated and professional man," the statement read.
"You could not ask for a finer brother. We will always remember him with gratitude and hold him close to our hearts."
Once The Easybeats disbanded in 1969 that certainly wasn't the end of their music career.
Ad. Article continues below.
They became songwriters and producers, responsible for many big hits, such as 'Love Is in the Air', 'Yesterday's Hero' and 'I Hate the Music' with John Paul Young, the song 'Evie' by another former Easybeats member Stevie Wright. They also crated hits under the pseudonym 'Flash and the Pan', with songs like 'Hey St. Peter' and 'Down Among the Dead Men'.
Read more: A sad goodbye to Stevie Wright, Easybeats frontman. 
As a child Young emigrated from Scotland with his family. He met Vanda in a migrant hostel before forming The Easybeats in 1964.
Tributes have already flooded in for the masterful musician.
George Young RIP What a huge loss for music. A great songwriter, producer and a great human being

— Jimmy Barnes (@JimmyBarnes) October 23, 2017
Ad. Article continues below.
ARIA would like to send its deepest sympathies to the family, friends and fans of Easybeats guitarist/songwriter and record producer George Young, who has passed away, aged 70. pic.twitter.com/KmM617VbLp

— ARIA (@ARIA_Official) October 23, 2017
Flash N The Pan – Hey St. Peter #GeorgeYoung, he gave Australia so much music wise, a sad loss for everyone Xx https://t.co/pJHx4Ea1ZM

— Lady McMuck (@easleysgirl) October 23, 2017
Ad. Article continues below.
George Young .. one of the greatest Australian songwriters, producers and musicians ever … thank you for the incredible music.

— Red Rebel Music (@redrebelmusic) October 23, 2017
What was your favourite Vanda and Young song?