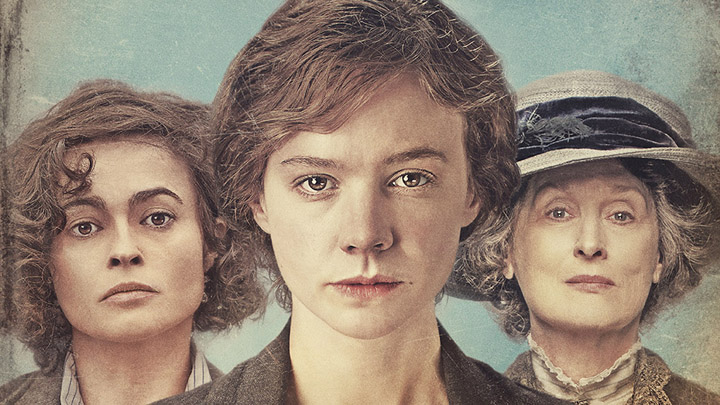 Some years ago a young woman I know graduated medicine at the top of her year. She was furious that male doctors with lesser results than hers and other female graduates, already had their specialty confirmed, whilst the female graduates were waiting to see what was left after the men made their first choice.
In her frustration she turned to me asking "What did you old so-called feminists achieve?" I was quick to answer that because of us she was a doctor not a nurse! Now I have a number of very talented nurses in my extended family and nursing was their first choice career. Unfortunately, there are many women whose academic ability should have lead them into medicine, but because of quotas in universities on the number of woman who could enter the faculty (and other faculties as well) their options were limited.
Watching the preview screening of new movie Suffragette, I was reminded that although real equality may still be a way off, so much has been achieved since the days of those amazing woman who took the question of universal suffrage to the streets. The deprivations they faced, including the loss of their children, long terms of imprisonment, beatings by the police and force feeding within the penal system, make getting university quotas removed sound rather tame.
Because Australia was the second country, behind New Zealand (1893), to grant women the vote in 1902, it is easy to forget that other women in the world are still fighting for this same right even in 2015 – Saudi Arabia promised to address the question of votes for women in 2015 – they have only a few days to achieve this! I was very surprised to learn that Switzerland only achieved votes for women in 1971.
Suffragette follows Maud Watts, a laundry "girl" who in her late 20s is already, by today's standards, due her second term of long service leave – she started working in the laundry at 7. Unlike others however, she learned to read and has progressed to a supervisory role. Her boss is a total misanthrope in his dealings with the female staff and considers "personal" services a perk for him, and job security for the women. He has no compunction in raping a 12 year old laundress.
The vote was not the only "right" withheld from women. They could not own property, any wealth a woman brought to the marriage, or inherited thereafter, belonged to her husband. On the movie when an MP's wife tries to get her husband to bail the other women arrested with her, he says No! She reminds him it is her money he is using; but she may as well talk to a brick wall. When Maud is imprisoned, losing her job is the least of the consequences she faces.
This is a very powerful movie. Carey Mulligan as Maud Watts is excellent; she plays Maud with humanity and understanding. Helen Bonham Carter as always is convincing as Edith New, what an understated and totally powerful performance she gives. Meryl Street playing Emmeline Pankhurst is only briefly on screen.
Natalie Press plays Emily Davison, the woman who ran onto the racecourse in front of the world's press is one of the few characters to bear the name of a real person. As we have come to expect from English productions, the period details in costume and daily living conditions are excellent.
The advance screening I attended included morning tea for seniors. These morning teas make the day a little more special and the prize draw saw members of the audience leaving with some interesting parcels. Thanks Event cinemas for these monthly senior's screenings; their popularity tells me this is a welcome community service.
Suffragette is released on Boxing Day, 26 December – I highly recommend it as adult entertainment over the holiday season.



Suffragette is screening now at Event Cinemas – now offering $8.50 tickets to Cine Buzz members over 60.
Click here to learn more about their special seniors discounts.
.
Comments