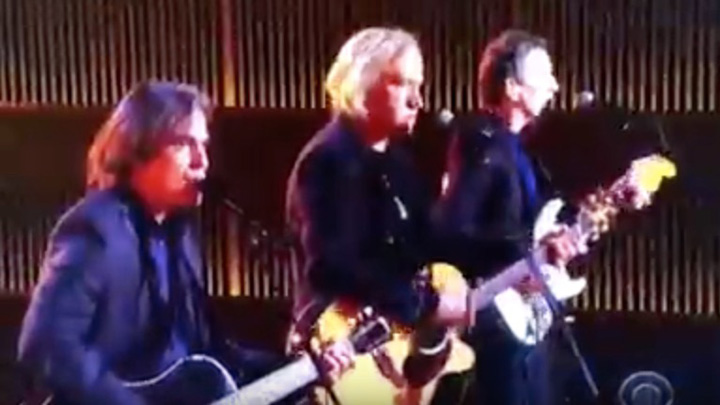 The world was shocked to hear of the death of Glenn Frey, one of the founding members of rock group The Eagles, last month. In a bittersweet performance at today's Grammy awards, the remaining members of band have paid tribute to Glenn with a rendition of their first hit single, "Take It Easy".
Glenn Frey died January 18 in New York of complications from rheumatoid arthritis, acute ulcerative colitis and pneumonia.
Eagles co-founders Don Henley and Bernie Leadon and guitarist Joe Walsh, bassist Tim Schmit and Jackson Browne took the Grammys stage for a performance of "Take It Easy".
"Take it Easy" was the Eagles' first single, released in May 1972. The song written almost entirely by Browne with some lyrics added by Frey when the pair lived together in LA in the 70s, reports The Hollywood Reporter.
"I wrote this song with Glenn Frey," Browne said last month. "It's a song that I started, but I didn't finish it. Even if I had finished it by myself, it wouldn't be the song that it is, and it wouldn't be the song that we all love".
Have a watch of the beautiful tribute below and tell us, do you love the Eagles?
Comments