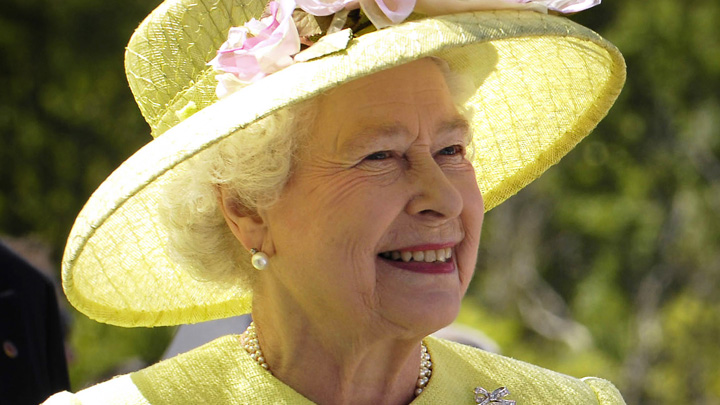 We typically celebrate the Queen's birthday in June, but Her Royal Highness' actual birthdate is April 21. A huge week-long celebration will be held in London a month later to mark Queen Elizabeth II's 90th birthday, and the beginning of her 64th year as the Monarch.
Classical singer Katherine Jenkins has confirmed the news she will be leading the special occasion to be held at the Hampton Court Palace Festival.
Apart from Jenkins, there are several other updates under way for the Queen's special 90th birthday tribute. According to the Daily Mail, TV duo, Ant and Dec, have been chosen to perform for the Queen as well.
The event will also welcome Dame Helen Mirren, who starred as Her Majesty in The Queen. Together with Mirren, other performers include Anastacia, Van Morrison, George Benson, and Sir Tom Jones!
As for the Royal Family, the Duchess of Cambridge is said to have won the Queen's approval after seeing her balance motherhood and her royal responsibilities with finesse. The Queen believes Middleton is "doing a great job" as a young mother to her two children, and is a "wonderful wife" to her grandson, Prince William.
With the Queen's 90th birthday only 3 months away, she has already cut down on her royal engagements, as reported by People magazine. The publication shares that she has put a stop to all "long-haul" travel and has started to appoint her 1300 patronages to younger members of the Royal Family.
The Queen's 90th birthday tribute, planned for May 12-15th, will be broadcasted live over 90-minutes and will be attended by Her Majesty herself.
According to the official website, "Her Majesty's 90th Birthday Party will be a celebration of The Queen's life, her love of horses, her dedication to the Commonwealth and international affairs and her deep involvement with the Navy, Army and ­­­­Air Force".
"Over 90 minutes, 900 horses and more than 1,500 participants from around the United Kingdom and the World will create a joyful event for The Queen. The 90-year journey will take us from the excitement of the birth, through to World War Two, her marriage, the coronation and a reign of more than 60 years. The Celebration will use horses, actors, bands and dancers to tell the story.
"The celebration will be created by the team that organised the successful Diamond Jubilee Pageant in Windsor in 2012. This time, technology will play an important part in the celebration. The 90-minute experience will be a fusion of the latest video projection, LED effects and theatrical lighting. The finale will be a kaleidoscope of memories and achievements.
"It will be a Birthday Party fit for The Queen".
Share your thoughts below.
Comments