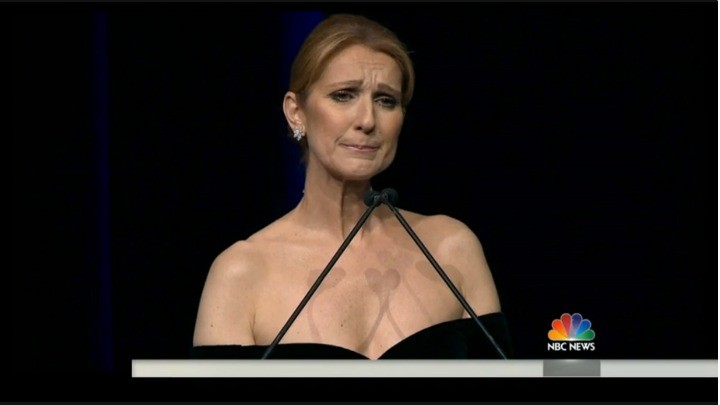 Having cancelled her performances at Caesars Palace's Colosseum after the death of her husband René Angélil, Celine Dion has returned to the Las Vegas venue for a two-hour tribute to the love of her life, which she live-streamed to her legion of fans.
A long line of friends, colleagues and associated stood up to speak to the 4000-strong crowd about the man Celine calls "mon amour", before Celine took to the microphone herself.
Tentative and speaking from the heart, Celine described how she could "feel his love" in the room, and how René had always protected her, from the during the early stages of her career.
"I feel his love in this room. I feel his strength and his warmth being reflected in all of you," she said. "René always surrounded me with the best people who believed in us and always worked so hard on our behalf.
"The love of my life … would be so happy to know we are all here together telling stories, sharing memories, playing some of his favourite music. And especially in this beautiful theatre which many years ago was one of his dreams come true."
At the end of her speech, Celine's voice is barely a whisper: "René, I love you so much. Merci. Good night."
Following her speech, Celine collapsed into a chair, wiping her eyes and clearly wrung out by her emotional tribute.
She was joined by her oldest son, Rene Charles who gave his father's eulogy and captured hearts around the world with his moving speech.
We wonder if having to grieve so publicly would be harder – or whether it makes it somewhat easier to have all that support and love? Your thoughts?
Comments