While there was plenty of pomp and spectacle it was Kelly's dress that turned out to be the star of the show. The incredible piece was designed by Helen Rose, a costume designer from the Metro-Goldwyn-Mayer (MGM) film studio. Given Kelly's popularity, and the wealth of Monaco's royal family, no expense was spared and some of the finest materials were used to create gown.
Read more: Albert reveals the deep trauma of losing Princess Grace 35 years ago
It is believed the dress included 91 metres of silk net, 22 metres of silk taffeta, peau de soie and rose point lace that was more than 125 years old. Her gorgeous tulle veil was 92 metres in length, and she also wore a Juliet cap that was complete with orange blossoms and seed pearls. Her sister Peggy was her Matron of Honour and her bridesmaids all wore matching yellow gowns.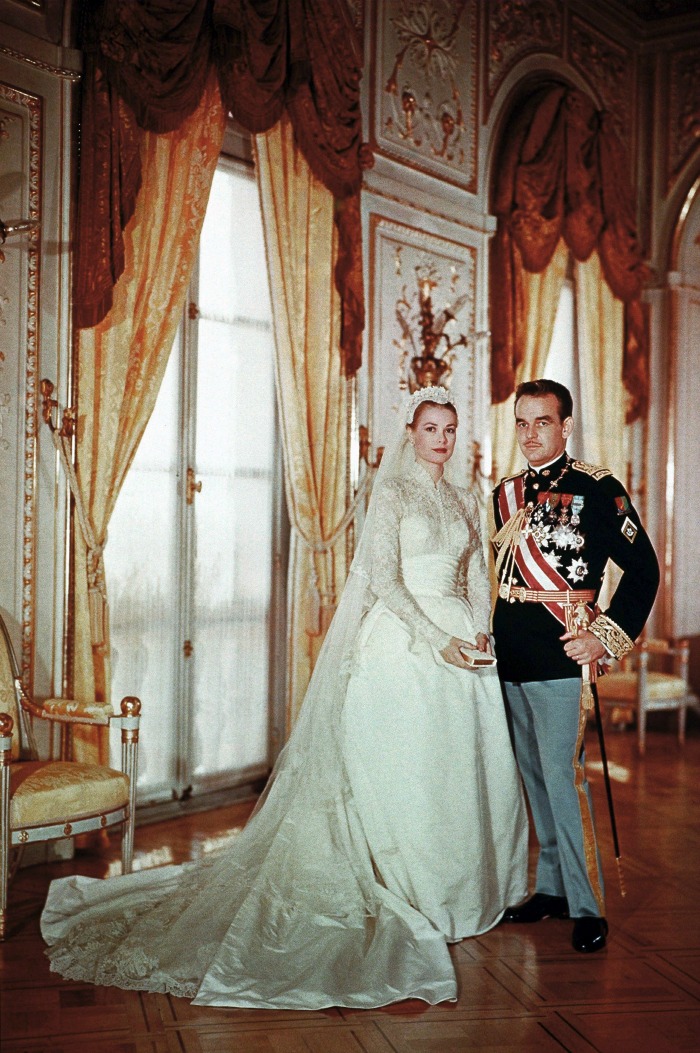 Despite their somewhat troubled marriage, Princess Grace and Prince Rainier remain one of the most recognisable couples in history and raised three children, Princess Caroline, Prince Albert and Princess Stephanie, during their years together. 
Although Princess Grace tragically died after suffering a stroke while driving in 1982, her legacy continues to inspire younger generations. Just last year, Prince Albert and his wife, Princess Charlene of Monaco, gushed about Kelly at the Princess Grace Awards Gala.
"It was her personality and the way she engaged with people, she touched the lives of so many around the world and not only through her acting," Prince Albert said. "When she passed away we got calls from all over the world, from countries she hadn't even visited. It was unbelievable and still is."