"Friends, thank you for coming today to honour the life of a wonderful man, for weeks ago there was national outpouring of grief when Australia learned Bob Hawke had died," she began.
"That grief has continued until today. Today this memorial service marks the transition from the grief of loss to the celebration of a life triumphantly well lived.
"With today's transformative service we smile again, we glow with pride for the presence among us for almost 90 years of a great human being."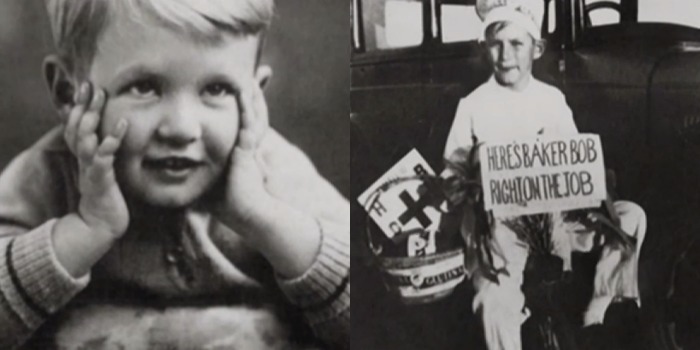 His granddaughter Sophie Taylor-Price took to the stage at the same time as Blanche to shed some light on how her grandfather has impacted her life.
Standing confidently in front of thousands, Sophie explained how her passion for the environment came from Hawke who was instrumental in creating change.
"When I was four years old, I sat by my grandfather's knee in 1989 when he addressed the nation on climate change," she said. "It is actually one of my first memories.
"Having spent my entire professional career working in climate change and sustainability, you could say that that night rubbed off on me."
The granddaughter added: "In his twilight years, pop was a gruff old bugger at times. I imagine that if he were here today, he would look at me with love and with fierce pride and with a twinkle in his eye, say in his grumpy old man voice 'Well, get on with it then'."
Hawke's daughter Sue Pieters-Hawke also shared a special message about her beloved father with the thousands of attendees.
She spoke of their grief following his passing and how she will always remember the last moments they spent together.
"Dad mellowed so beautifully. I treasure our conversations, the gentle smiles, the grip of his hand, his pleasure in family and in simple things like cauliflower cheese," she said, to laughter from the audience.
"I am so grateful he was our dad – part of our lives and our world. He's gone… but the essence of who he was shines on in our hearts."
Meanwhile, Governor of Western Australia Kim Beazley shared details of Hawke's leadership and how influential he was to the people of Australia.
Describing him as a mentor and a friend, the politician claimed Hawke was someone not afraid to take risks but always with the best intentions in mind.
"Bob never forgot who he was fighting for," he explained. "He once said the essence of power is the know that what you do is going to have an effect, perhaps lifelong effect, on the happiness and wellbeing of so many people.
"The essence of power is to be conscious of what it can mean for others. He was massively persuasive. He was deeply effective publicly but at the heart of his ability to persuade was trust. Most believed that whether you agreed or not, your happiness was his motive. He could afford risk taking in leadership, he was confident."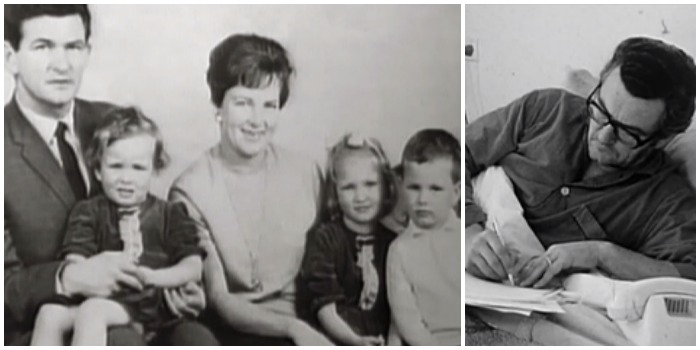 His words were echoed by Prime Minister Scott Morrison who described Hawke's relationship with Australians as passionate and affectionate. Standing before the former PM's loved ones, the politician said how honoured he was to have known Hawke and witnessed his many achievements.
"Our 23rd Prime Minister was a proud and faithful son of the Labor movement," he told the crowd. "He became one of the proud fathers of our modern Australia.
"Today, we will rightly honour his many achievements for our economy, for our security, for indigenous Australians, for our society and Australia's place in the world and as a Liberal, I'm honoured to acknowledge these achievements as I know others would be."
Meanwhile others took the opportunity to pay tribute to Hawke in the lead up to the memorial service with former opposition leader Bill Shorten and close friend of Hawke posting a short message on social media.
The previous Labor leader posted a photo of the much-loved politician and wrote: "Today we say goodbye to our favourite son and celebrate an extraordinary life. May he rest in eternal peace."
TV host Kerri-Anne Kennerley also shared insight of their time together, speaking about the former politician during her hosting duties on Studio 10.
"I've been talking to Bob Hawke an an interviewee since the early '80s all the way through," she explained. "Bob was a larrikin, a road scholar, very, very bright, big political background.
"There's no question Bob Hawke was a flirt, Blanche knows that, the world knows that, anybody who has ever interviewed Bob Hawke knows he was a flirt, but that was part of his unbelievable charm."
She continued: "But he got Australia, he understood who Australians were."
Labor leader Anthony Albanese shared his views on the former PM as well during an appearance on the Today show, claiming Hawke was "the greatest prime minister ever".
"He taught Labor that you need to bring people with us on change," he said on Friday morning. "He transformed the economy, he transformed social policy through the creation of Medicare.
"There is no question that he is Australia's greatest ever environmental protector because the Daintree, Kakadu, the Tasmanian wilderness and indeed Antarctica all exist thanks to Bob Hawke's government."
The former Labor leader sadly passed away on May 16 with his wife Blanche d'Alpuget confirming his death in a statement to media.
"Today we lost Bob Hawke, a great Australian – many would say the greatest Australian of the post-war era," she said.
"Bob was dearly loved by his family, and so many friends and colleagues. We will miss him. The golden bowl is broken."
What are your memories of Bob Hawke? Do you have a message for his family and friends at this difficult time?