"I learned over the course of my time on the international stage to either hold my hands together tightly or behind my back to sort of, kind of make sure I was thinking before I reacted naturally," she added. "But in that moment, no, that was absolutely the right thing to do, because that was the human thing to do."
Meanwhile, for the occasion, Michelle stood out in a black jumpsuit adorned with gold tassles, which featured a stunning off-the-shoulder neckline and flared pants.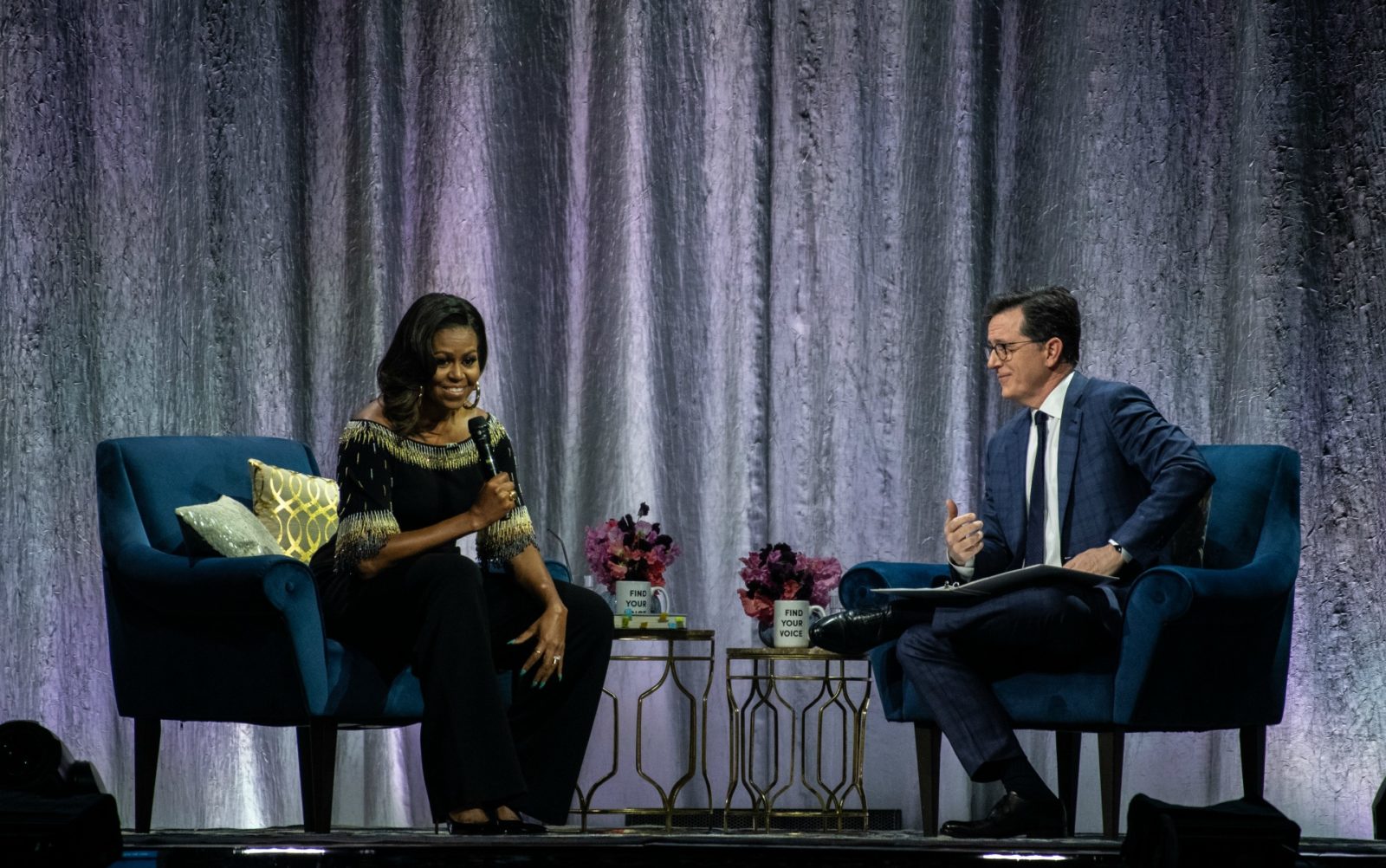 It comes after the mother-of-two took a step back to the 1970s last week as she donned a series of bold and sparkling suits for the promotion of her book in Copenhagen, Stockholm and finally Norway.
The 55-year-old was full of confidence as she took to the stage in Norway's capital of Oslo on Thursday to speak about Becoming: An Intimate Conversation With Michelle Obama, which was released last year.
Michelle dazzled in black tailored pants and a jacket, complete with crystal embellishments and a green satin sash, with the whole outfit reportedly worth $6,000. Barack Obama's wife smiled broadly as she fronted crowds, standing tall in black heels, with her brunette locks falling gracefully to her shoulders.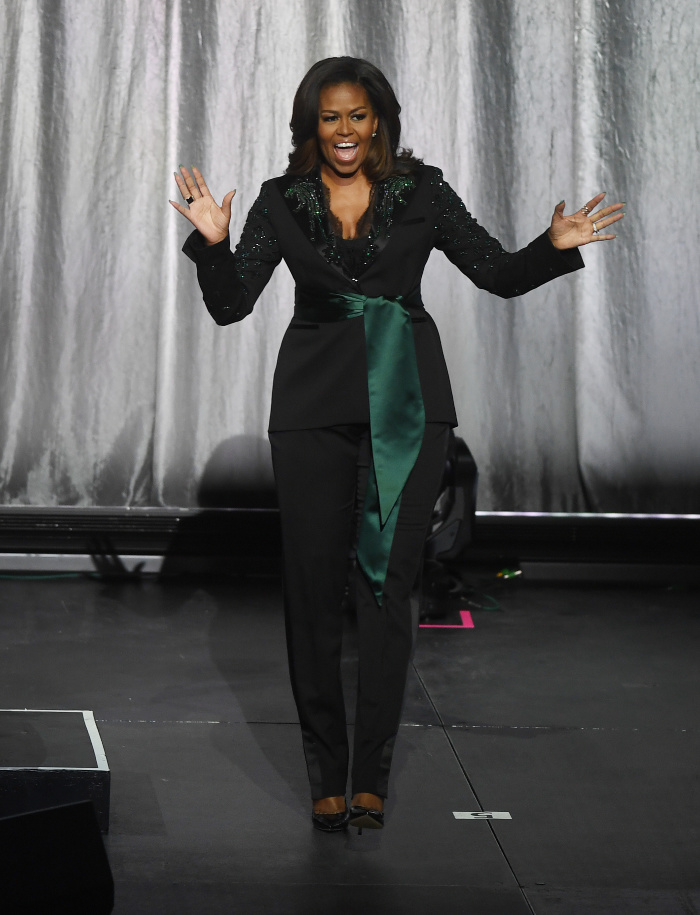 The former lawyer has been touring across the world promoting her book and sharing intimate details on her life in and out of the spotlight.
Are you a fan of Michelle Obama?