The star finally concluded: "And thanks also to the @NHSEnglandLDN #nhs #emt #Ambulance crew who took care of our smoke inhalation and comforted me. And the wonderful @metpoliceuk who kept the street closed and everyone safe. #gratitude."
She went on to share a video from inside, laying bare the full extent of the damage as the camera panned round burnt and charred walls.
Keen to spend some time away from the flat, she has since shared a photo during a walk with her daughter Tara, showing her smiling and appearing healthy and happy.
She captioned the photo: "Thank you to everyone and all our friends and family for your lovely messages of support after the #fire – a walk in the park to clear the smoke away with my lovely daughter @taraarkle."
London Fire Brigade confirmed in a statement that around 10 firefighters attended the blaze and it took over an hour to completely quash.
The statement read: "Part of a flat on the first floor of the seven-storey building was damaged by the fire. Two people left the property before the brigade arrived.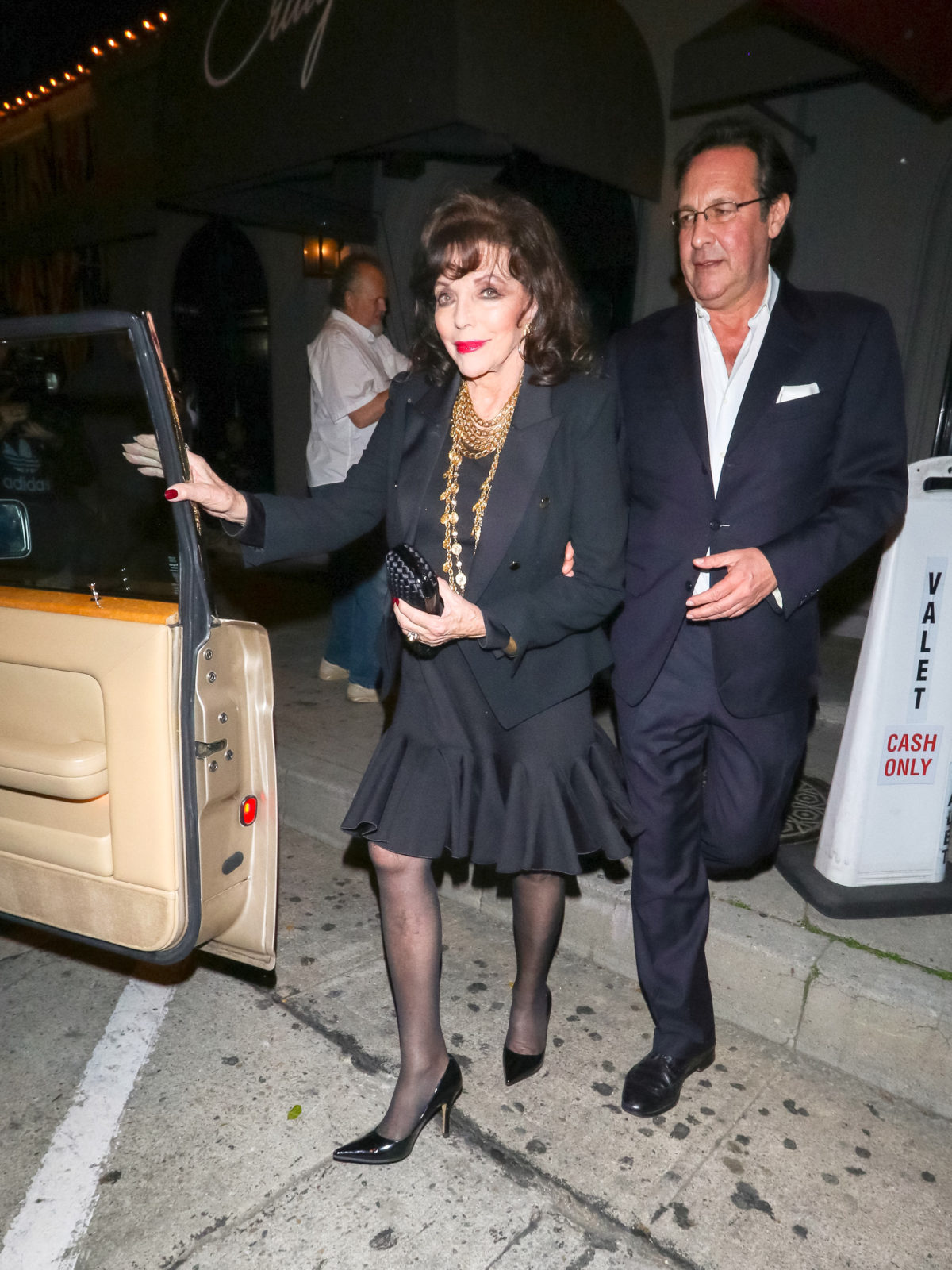 She wrote in the Daily Mail at the time: "As living arrangements go, I didn't think mine could get much worse. But the past few days have proved me wrong.
"The year started badly enough when, while in LA this January, my brother Bill called to say there had been a massive flood in a neighbour's apartment and the ceiling had collapsed in our London flat.
"Returning two days later, my husband Percy and I were faced with a scene of utter devastation. The place was a disaster zone."
Do you have a message for Joan Collins? Have you been through a terrifying experience like this?