Bindi, who has inherited her mum and dad's passion for wildlife, wraps up the video with an inspiring message and calls on everyone to "band together" amid the ongoing coronavirus outbreak.
"We feel for everybody around the world during this current world crisis," the beautiful bride says. "These are such challenging times that we're facing right now, but we have to band together and remember that love always wins.
"Today for our wedding ceremony we couldn't have our friends and family with us. We could only have a couple of witnesses and Robert walked me down the aisle, due to the current restrictions. But it's important for everybody's safety. Our message to everyone right now is to stay safe, take care of one another and just truly remember that love conquers all."
The video ends with the pair cuddling up to one another, as Bindi tells Chandler: "It feels incredible, I get to call you my husband now. I'm so lucky."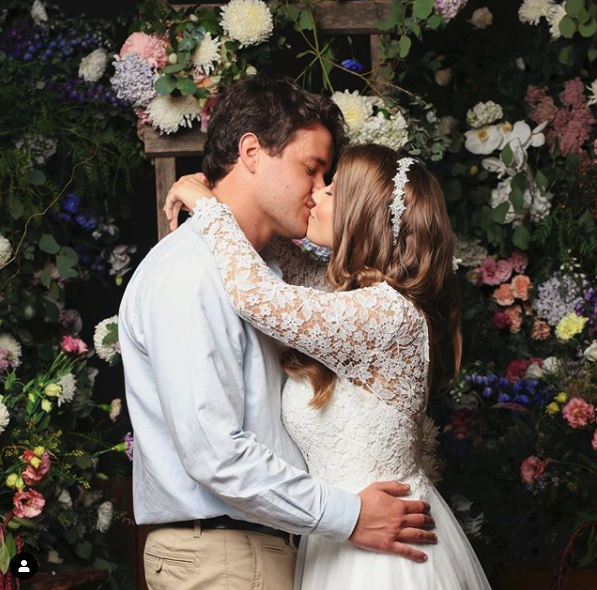 Bindi's message comes just days after the couple tied the knot in an intimate ceremony on Wednesday, as they said their vows at her family's world-famous Australia Zoo on Queensland's Sunshine Coast.
Bindi and Chandler, who have documented their relationship milestones on social media, shared a sweet photograph from their special day on Instagram, alongside a lengthy caption which explained why the pair decided to bring their nuptials forward amid the ongoing coronavirus emergency.
"We held a small ceremony and I married my best friend," Bindi wrote. "There are no words to describe the amount of love and light in my heart right now. We've planned this beautiful day for nearly a year and had to change everything, as we didn't have guests at our wedding.
"This was a very difficult decision but important to keep everyone safe. We wish all of our friends and family could have been there with us, however it's lovely that we will be able to share photos and videos. Right now we're encouraging the world to hold onto hope and love, which will carry us forward during this profound time in history."