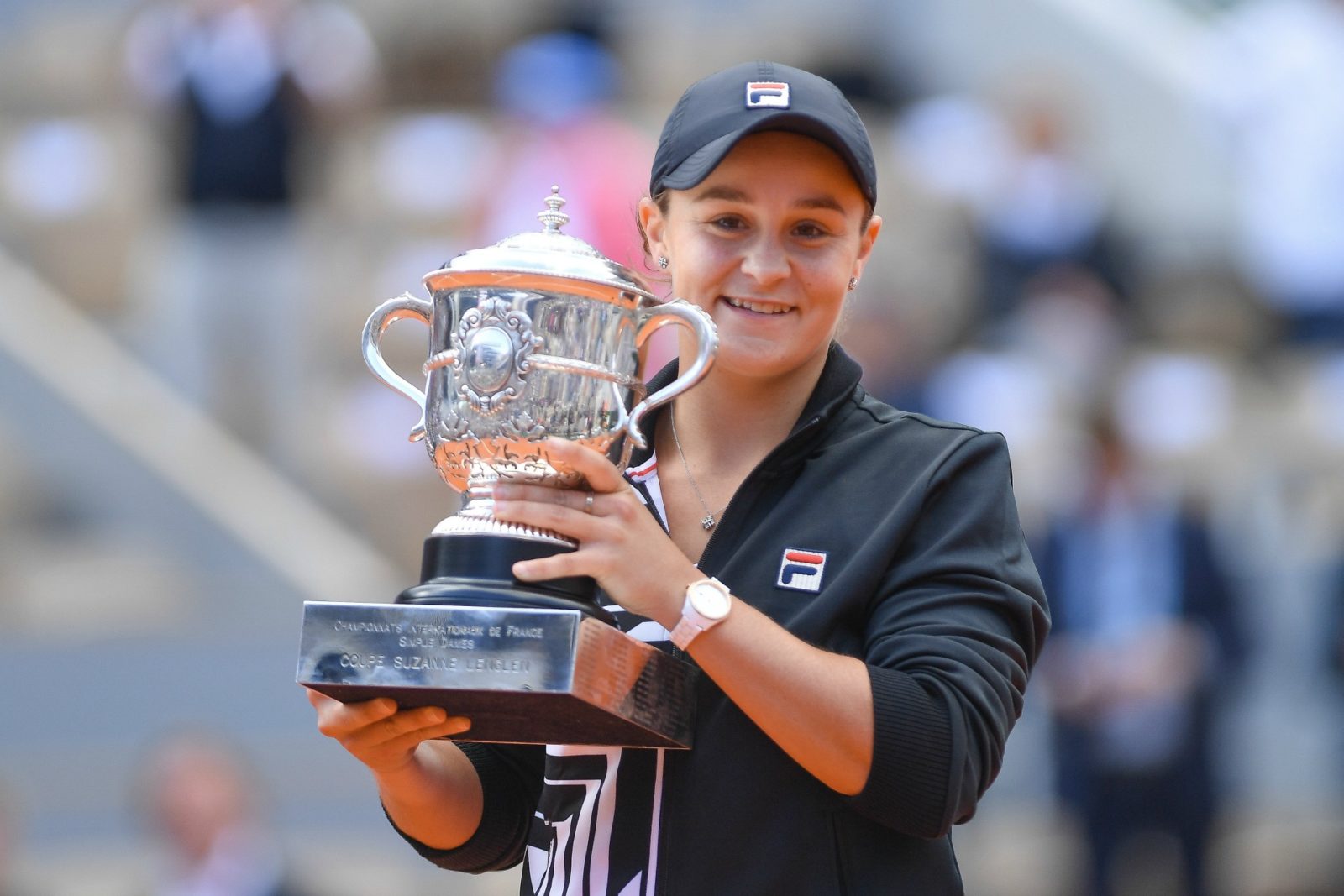 After winning the match, Barty leaned over the tennis net and gave her opponent a big hug. She also seemed gobsmacked that she won the match and was spotted swearing in disbelief.
"It's unbelievable. I'm a little bit speechless. It's amazing," the Queenslander said after her win.
She described the game as a "perfect match" and called her two weeks of competition in France "crazy".
Tennis champion Rod Laver – who was the No. 1 ranked professional from 1964 to 1970 – was on hand to congratulate Australia's new champion.
Barty's win will see her rank World No. 2 behind Japanese player Naomi Osaka. She's slowly been making waves in the tennis world, winning the 2018 US Open doubles title alongside American CoCo Vandeweghe and making four Grand Slam doubles finals with Casey Dellacqua.
She also reached the Australian Open quarter-finals earlier in 2019.
"It's a special place for Australians here," Barty said, according to Tennis Australia. "Sam (Stosur) has done well here before and come so close. It's been a magical two weeks."
The star took a break from tennis in 2015 to try her hand at professional cricket, before returning to the game.
Fans and athletes alike have been praising Australia's new tennis legend on social media for her win.
"Massive CONGRATULATIONS to @ashbar96 on your incredible win today," Stouser said on Instagram. "So happy and proud of you!! Always knew you would achieve this incredible success! You have such a gift and determination and now the trophy to show for it all!"
Another fan on Twitter wrote: "Ash Barty, thank you for showing that it's okay to step away from something you love for a while and then return to it when it makes you happy again. Congratulations!"
A third added: "Such poise. A class act all the way around."
Do you have a message for Ash Barty? Did you watch the game?