One journalist informed Barty her shock loss could mean she loses her No. 1 title that she fought hard to earn, but the Queensland star said whatever happened was out of her control.
"We've done absolutely everything. I'm so proud of myself and my team over the last six to eight weeks. We've had an incredible trip, incredible couple of months and that's out of my control now," she said, noting that if someone else takes the title, they'll deserve it.
Barty also had nothing but praise for Riske and described her as "dangerous" in tennis.
Read more: Sam Groth brands Serena Williams 'condescending' over latest Ash Barty comments
"I think today in the crunch moments she came up with her best tennis," Barty said. "All credit to her. She deserves to be in the quarter final. She played a great match today."
She added that Wimbledon is the best she's done and when questioned how she was feeling mentally, admitted that every tennis match is different. Barty also told reporters she has no regrets and that she wouldn't change anything, despite the outcome of her last match.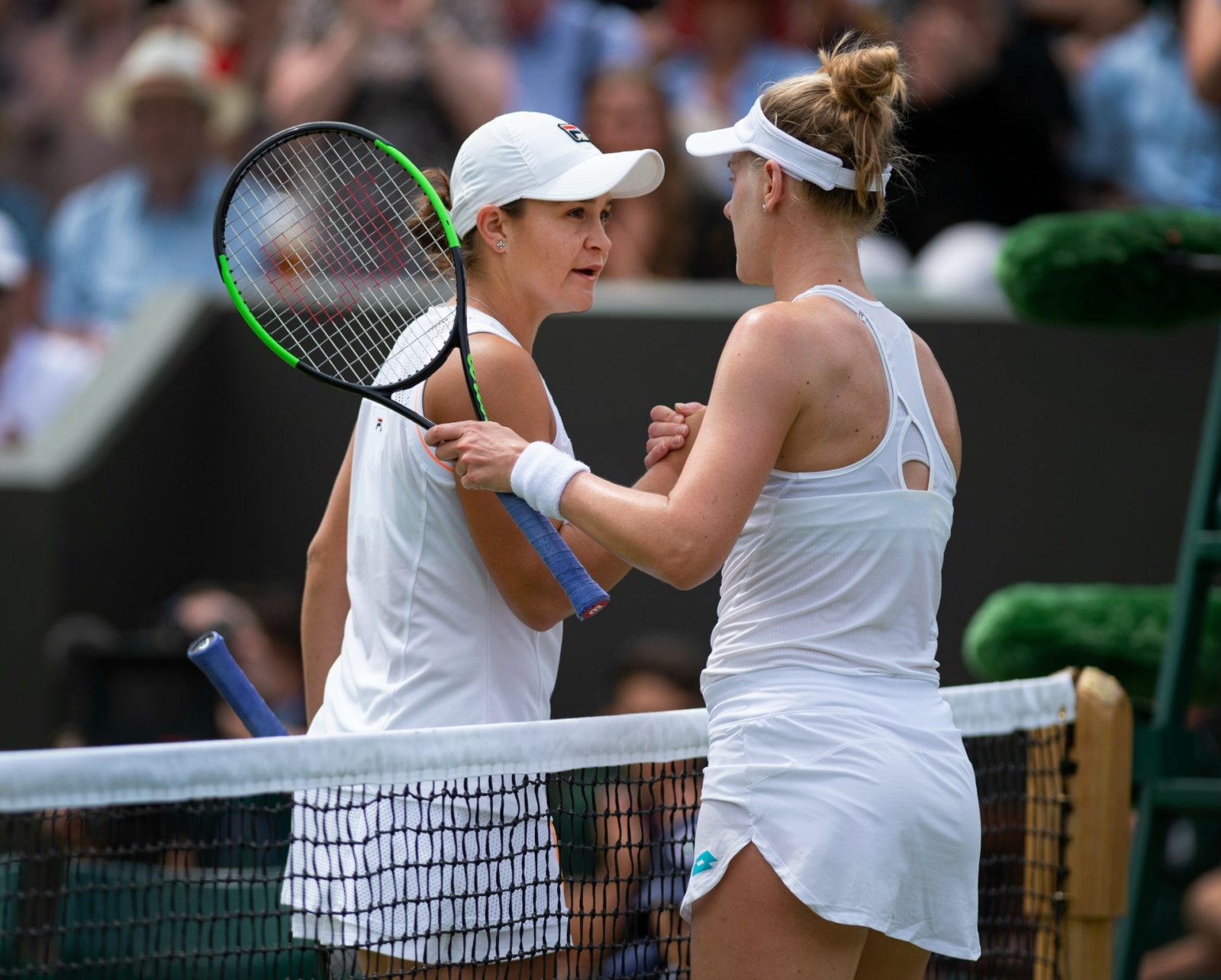 "Today wasn't my day. I didn't win a tennis match. It's not the end of the world. It's a game. I love playing the game. I do everything in my power to try and win every single tennis match. But that's not the case," she said.
"Today, it's disappointing right now. Give me an hour or so, we'll be all good. The sun's still going to come up tomorrow."
The athlete also opened up on sneaking quotes from Disney films in her press conferences during Wimbledon, with her previous interviews going viral after people realised she was quoting popular animated films including The Little Mermaid, Toy Story and The Lion King.
"It was a way for us to enjoy it and try and bring a little bit more energy into press," she said. "I love Disney. I watch it all the time. It's just been a bit of fun for all of us and you guys caught on I think the third time around."
Elsewhere in the interview, Barty said her loss wasn't going to define her as a person and that she would rest and recover with her family at home before her next tournament.
She also joked of her loss: "There might be a beer or two. We'll have to wait and see."
Read more: Ash Barty's incredibly humble speech after becoming women's world number 1
Are you a fan of Ash Barty? Do you have a message of support for her?