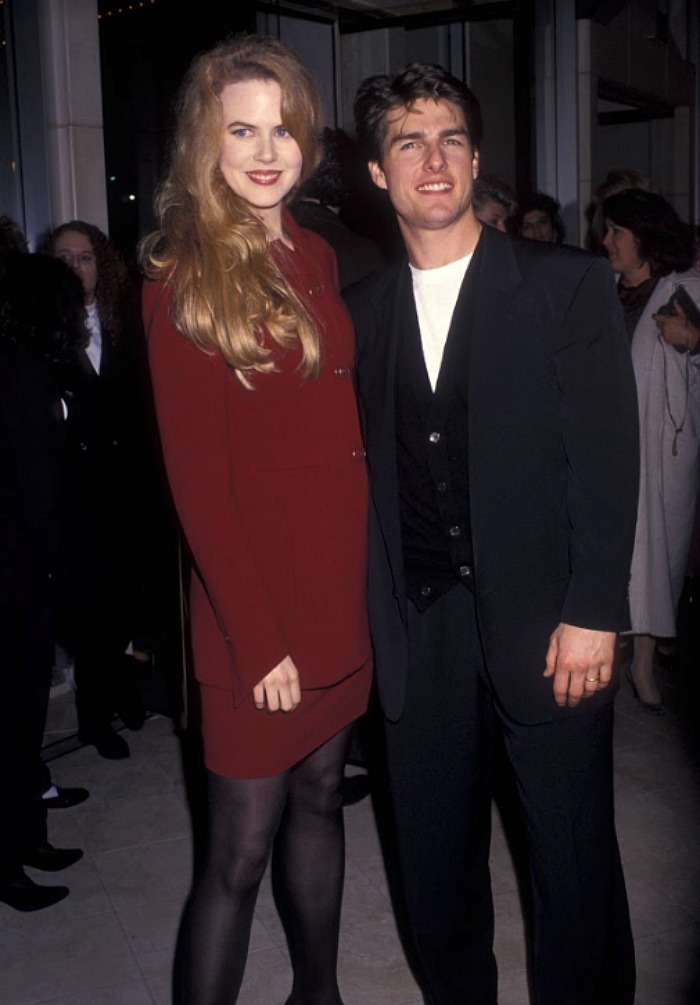 "And I am an example of that tolerance and that's what I believe – that no matter what your child does, the child has love and the child has to know there is available love and I'm open here."
Nicole was married to Cruise from 1990 to 2001. The actor is a very high-profile Scientologist, but it's something Nicole very rarely speaks in public about.
She previously told Vogue magazine she had chosen to keep that part of her family's life out of the public eye on purpose, adding at the time: "I have two children who are Scientologists – Connor and Isabella – and I utterly respect their beliefs."
It comes after former Scientologist Leah Remini published a controversial book Troublemaker: Surviving Hollywood and Scientology, claiming Nicole may have been made an 'SP' by the church.
'SP' stands for 'Suppressive Person' and is a term reportedly given to former members that appears to indicate they have been 'cut off' from their families, the Mail Online reports. This was never confirmed at the time, and the Church of Scientology reportedly denied it.
Meanwhile, it comes after Isabella paid a surprise tribute to her mother earlier this year when she acknowledged her surname in her new fashion line, labelling it BKC – which stands for Bella Kidman Cruise.
Nicole has since welcomed two children with her husband Keith Urban, 10-year-old Sunday Rose and 7-year-old Faith Margaret. She recently revealed they, as well as Isabella and Connor, motivate everything she does telling Entertainment Tonight: "I think everything is motivated by wanting to take care of your children and carve a path for them and leave them with a sense of morality, dignity and accountability."
Do you agree with Nicole Kidman that love for your kids is unconditional, no matter what they choose for their life?