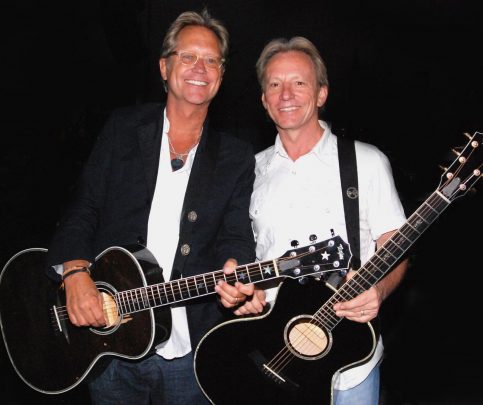 Simple writing and good fortune, Gerry said, were keys to their early success. "The songs you hear when you become a teenager … those songs that impacted you… you remember those songs." And he finds fans still remember and want them played at gigs, but that's not a problem to Jerry. "I love doing them every time. It a treat to play music people are familiar with and sing along to. It is hard to beat that reaction." He still gets recognised when out on the street, too.  "I get a lot of strange looks," he laughed.
While times have changed in the industry, with more wireless technology making things easier, Gerry admitted physically now things were getting a lot harder. He also said they were now a lot more rewarding. 
When Gerry is not touring he enjoys to travel, although he still doesn't get to do as much as he likes. Working still takes up a lot of Gerry's time. With around 100 shows a year, that adds on an extra 200 days of travel that's not for his own enjoyment, although he admits he still enjoys the life on the road. "We really get a lot out of international travel and meeting new people." When he does get to explore with his wife, Gerry said on their last trip to Australia they headed to the Gold Coast, and really enjoyed a stay at Halcyon House, Cabarita Beach. He admitted though that Sydney, where he lived, was hard to beat. 
While music will always be a big part of his life Gerry also loves to read all different things, from history, biography, and fiction. He also loves photography and had a series for 15 years of photos out the window of the hotel he was staying in. If he gets the chance Gerry also loves to explore local galleries on his travels and finds them inspirational when it comes to writing new songs. "I'm never short of ideas for music,"
Of all the things Gerry has learned over the years, he would like to pass advice on to his sons and step-daughters to take time, mediate and not stress about things, although he admits he doesn't expect them to listen. "Wisdom is very hard to impose on a younger mind."
Looking back over his career Gerry said he feels blessed. "I wouldn't change anything. Every step brought us to where we are right now."
America, with founding members Gerry Buckley and Dewey Bunnell, is touring Australia in July and August. 
What is your favourite America song?