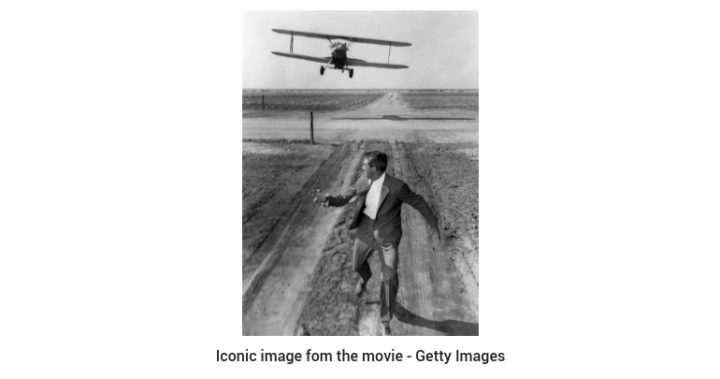 North by Northwest, the stage production is from the same creative team behind the stage version of Ladies in Black – Simon Phillips director and Carolyn Burns who did the stage adaptation. 
Although the play has already had massive seasons for the Melbourne Theatre Company, in the UK and Canada, as the usual transition is in the opposite direction, from stage to screen, I was intrigued as to just how this production would work.
If you get the opportunity to see North by Northwest, the play, go for it! It's innovative and creative which sound like strange words to use about something that harks back to the days pre-CGI. It is an altogether awesome theatrical experience. An amazing ensemble cast, lead by Matt Day, play all the characters from the movie. Other than the appearance by "Alfred Hitchcock" who you may remember always had a walk-on in the movies he directed, the cast never descends into mimicking the performances of the film. 
With ingenuity, the plot has not been simplified to suit the confines of the stage. Thankfully, the subtle humour of the movie is retained as is much of the brilliant original film music composed by Bernard Herrmann.
And now on to 2019 and my first ballet for the year is Alice's Adventures in Wonderland, presented by the Australian Ballet. I'm really looking forward to seeing Alice, particularly as hubby, he of the "ballet is a good reason to sleep" school of thought, is accompanying me, at his own suggestion!
Do you share my passion for theatre or ballet? I'd love to learn about your experiences and whether, like me, you usually go alone.
For all types of entertainment, books, movies, theatre ballet and all the arts, let's hope for a wonderful 2019.