'We made the decision to follow our children'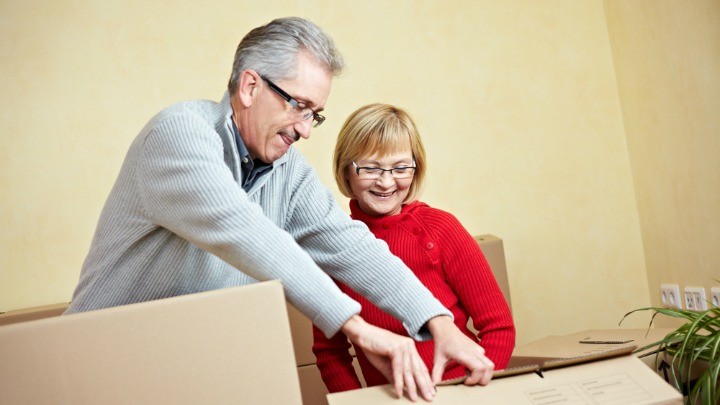 We decided to make the big move when we found out for sure that our daughter-in-law was pregnant.
At that time my son and his wife already had a five-year-old boy, who for some reason seems to really love us. We made the decision that we wanted to see the two children grow up, and not just on frequent visits to them, but by actually living nearby and being part of their lives.
Our friends were divided in their opinion of this.
One of the cardinal rules of growing older is that you should never follow your children. I have always subscribed to this rule, but when it becomes personal it is somehow different. Just to put things in perspective, we have three other gorgeous grandchildren who live in the United States and who we try and see once a year. They treat us very well, but we are but a blip in the business of their lives. We decided to break the rule, and follow our family to Sydney.
We lived in Adelaide for 29 years. We love Adelaide, and have a wide circle of friends drawn from former work mates, and lovely people that we have grown close to over the years. Adelaide is the easiest city in the world to live in. It is also a fairly cheap city, at least in Australian terms, and meant that we had an easy existence with plenty of opportunity and spare cash to travel as we wished. We did several cruises, and as mentioned above usually a yearly trip to Tampa to see our family.
Ad. Article continues below.
Once the decision had been made we actually had to start and do something.
I found this to be one of the difficult parts of the whole exercise. Just the thought of sorting stuff out and putting our life in boxes usually led me to reach for another glass of sauvignon blanc! Finally I made the first and irrevocable move. I actually went online and found one of those 'compare the market' type sites. This one checked out real estate agents. Without really thinking too much about the consequences I picked out the three who charged the cheapest fee and requested further information. I logged out and went to bed, not realising what I had unleashed!
Next morning all three of them had phoned and sent an email!
This was the first of those moments when some force seems to take over! I arranged a meeting with all of them and then realised that we also had a family friend who was a real estate agent so decided we needed to give him a bite of the cherry too.
Over a period of about a week we had a meeting with four real estate agents to discuss selling our family home. Since they were all good, in the end we went with the family friend, as we didn't want to offend him. Probably not the sanest reason to choose an estate agent, but it stacked up at the time.
Ad. Article continues below.
Editor's Note: This is part one in a three-part series by Sue Masry about downsizing and retirement living.
Have you gone through the process of having to sell the family home? What tips do you have?
Keen to put pen to paper, or fingers to keyboard, to share your thoughts with other 60-pluses? You can sign up as a contributor and submit your stories to Starts at 60 here, and join the Starts at 60 Bloggers Club on Facebook here to talk to other writers in the SAS community and learn more about how to write for Starts at 60.