Love, loyalty plus a moral dilemma equals vintage Penny Vincenzi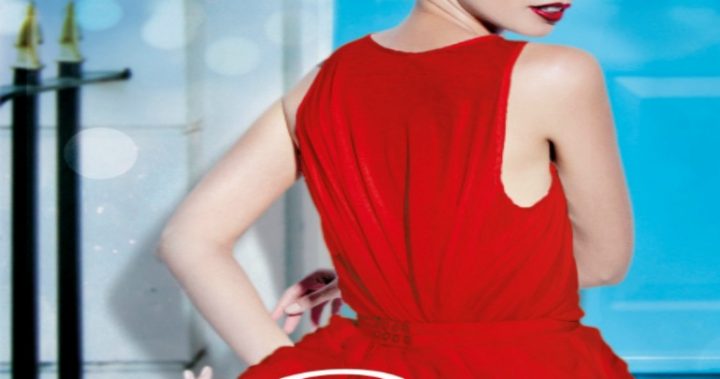 Tom Knelston is a good looking young lad growing up in a poor family during the 1930s with dreams of becoming a barrister. Thanks to his love of learning and having a sharp mind, he receives a scholarship to attend the local grammar school — a place where the less fortunate get the chance to learn beside the well-to-do.
Diana Southcott belongs to the First Family of the district and lives in a manor house located high on a hill. They meet in their mid-teens and she looks immaculate sitting perfectly attired in full riding gear on the back of a big bay mare, while he is labouring in a smelly drain outside his parents' humble cottage. The difference between them is obvious, however, there is a definite connection.
Diana's mother is determined she will marry within the gentry ranks and suggests all manner of likely contenders when it's time for her 'coming out'. Tom finds passion in the revolutionary Labour Movement with hopes of bringing reform for the poor and infirm.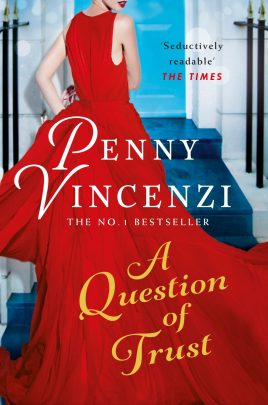 Time passes and he finds love with a young schoolteacher in the midst of a terrible war. It leaves carnage wherever it touches, most especially on the citizens of the countries involved. Tom holds high hopes for 'tomorrow' with the woman he loves and a new career in politics — despite that dreadful war bringing with it a fractured body and in its aftermath, a mountain of heartbreak.
Ad. Article continues below.
In A Question of Trust, Penny Vincenzi enables readers to get inside her protagonist's darkest hours with deep pathos and heart-wrenching descriptions of the loneliness that comes with losing a loved one. One paragraph commencing, "Loneliness had become the heart of his life…" pulled achingly at my heart. I wanted to hold his wracked soul in a mother's arms to provide some much-needed comfort and healing.
Rising from the ashes, Tom gets further enmeshed in politics and he finds new hope in the form of a young and somewhat tempestuous nurse. While his heart still beats for Laura, he finds Alice helps push the loneliness away. Before long she agrees to become his wife, however, all is not happy in the Knelston house with a 'perfect' ghost always hovering in the background. Having three babies in quick succession doesn't help to make a happy home.
Then a few years later, a woman from his past — now sitting in the ranks of one of the most sought-after models in Britain — pursues him with a fervour and passion any man would find hard to resist … even a would-be Labor MP. Not surprisingly, after a few more chance meetings laced with subtle touches and glances, and following a cruel and cutting fight with Alice, the inevitable happens.
Poor Tom has no idea of the disasters waiting for him around every corner once he takes that fatal step.
The rich prose is an enticing finger to beckon you into this former world. The research undertaken makes the subject matter and times thoroughly authentic and as an avid researcher myself, I enjoyed the efforts she put in, along with her descriptive scenes. It has everything: romance, betrayal, revenge, grief, politics, family life, glamour, secrets, wealth, poverty, sickness and health.
Ad. Article continues below.
Like any good writer, each voice is distinctive with its own flavour and catching the era of all the decades this well-written novel explores. A Question of Trust contains a host of characters and thankfully the author has provided a list outlining each one for readers to employ.
A Question of Trust, by Penny Vincenzi, is available in hardback, paperback and digital editions from the publisher Hachette Australia, click here for details.