Is it a scam? An over-60 woman's real life experience...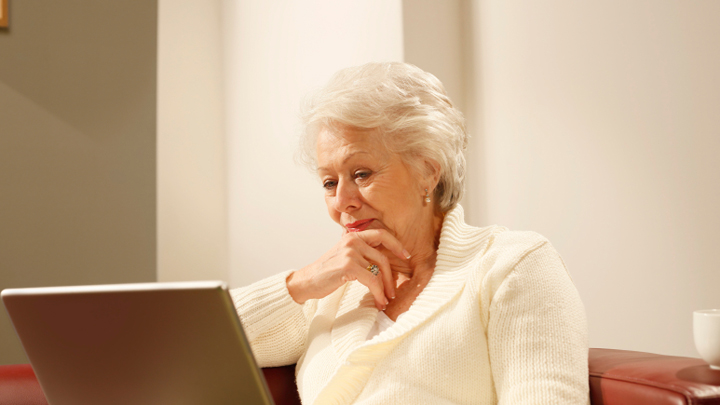 After an incident free move from Brisbane, and starting my new job, I settled into my new abode in Melbourne. I knew Victoria was diverse, beautiful and worth exploring, so went online to a dating site looking for a companion to do this with. I had not done any online dating before, but felt ready to give it a go. I wasn't expecting to fall in love.
Surprisingly the first person to contact me was not local, but a good looking grey-haired engineer from America, but with an English home base. I wrote back asking, "Did you know I am in Australia?" He answered that he would go anywhere for the right person.
And so it began. It was not till contact was finally broken, 72 days later, that I realised I had been scammed, and that I would not get the over $260,000 that I had sent him back. He had promised, often, that I would get it back once he had managed to get out of Dubai and back to England. He had even shown me bank statements showing he had the money, knowing I might not believe him.
He made me feel so special, that the love that we had together was destined, magical and forever. The early questioning of likes and dislikes I had thought was just getting to know each other. At least he was a man who was interested, wanting to commit, and able to communicate, I thought. When he sent me a YouTube link to 'Bless the Broken Road' by Rascal Flatts, I thought this was his experience, and it mirrored mine. We progressed from online chats, to talking on the phone, eventually to video chats. We spent hours trying to get the settings correct, but his video just didn't work. He could see me but I could not see him.
Ad. Article continues below.
We talked late at night, we talked in the early morning. He loved me to call him as I left for work, like the kiss of your loved one as you go out the door. By the time he took a contract fixing pipelines in Dubai, from where he was going to come on to Australia to see me, I wanted this to be forever, and I suspected he did too. I was deeply and totally in love with this beautiful man, even though I had never met him. When he finally 'popped the question' my answer was immediate and without hesitation. Yes, I would marry him.
In hindsight this was to him the verification that he had me truly under his spell, and so the requests for money started. Initially it was for tax he needed to pay in Dubai. He could not access his own funds in England as his bank account was on hold. I decided I would help him, just once I thought, out of love, and sent money. I wanted to be a full partner in this relationship. The requests for help kept coming though, for materials he needed for building; and some weeks later after threats of violence and jail, more tax.
"Was he real?" I demanded of him. "How could I imagine he wasn't", he argued back, righteously. By this time I was borrowing money, on a current and a new credit card.
Then he was bashed and robbed of the tax money on his way to pay it. I wouldn't want to know him he said, but of course I did. I took money out of my SMSF and sent it to him again. He was by now not working and needed to pay back his employers or else he would not be able to leave Dubai. I took more money out of my SMSF to send him. I wondered if it was all a scam, but what we had between us seemed too personal, too intimate.
Ad. Article continues below.
Finally he had paid enough and could leave Dubai, and soon I would get my money back. I waited through the night for his message that he was boarding his plane but there was nothing. The next day there was a call from a 'nurse' in a hospital saying he had been in a car accident, and he had asked her to call me. As next of kin, a doctor calls me, asking for his bill to be paid so he could be released. I talked to the British embassy, who said it was a scam. I could not believe it even then and sent the very last of my money. Out of hospital he now needed more money for replacement air tickets and his accommodation, so I sent my just received pay. Truly, now, I had no more to send… and finally he got on a plane.
"Boarding the plane my love….
I love you sooo much and thanks for everything".
Over the coming days, with no more contact, I finally understood… it WAS a scam and I would never get my money back.
People ask, "How could you give money to someone you have never met..?" But in my mind he was the love of my life. I did not know that it had all the hallmarks of a romance scam.
Ad. Article continues below.
I know NOW that I was groomed by a skilled and professional fraudster, and that it was not personal, it was not about me. Their intent is to break down their victim's defences by exhaustion, social isolation and an overwhelming amount of attention. The love hormone oxytocin helped me to trust him. He deliberately and successfully manipulated my emotions to get my money.
When online dating or even on other group or social media sites where you may be contacted by strangers, be aware of the potential for scams. It can happen to anyone. Early attempts to build intimacy are a red flag, as are contacts through the night.
Tell us, have you ever been the victim of a scam?