This five year old boy still makes us laugh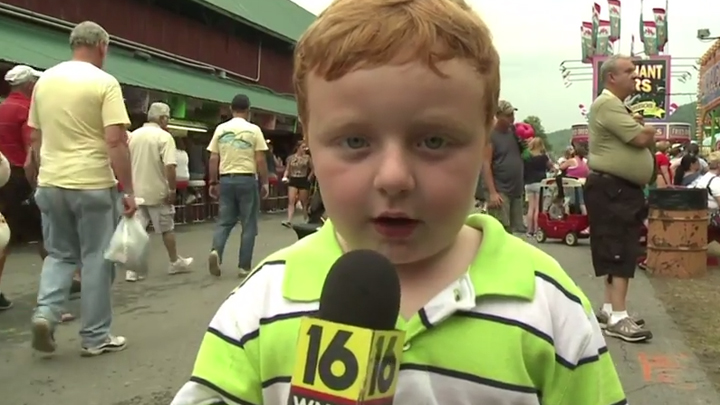 Five year old Noah from Pennsylvania was pulled over for a radio interview at a local fair and he did two things: ran away with the interview and proved he has a very specific vocabulary!
Ad. Article continues below.
I can't help but smile when I watch his enthusiasm and excitement as he has "apparently never ever been on live television!"
Tell us, if this was your grandchild, would they have the same confidence and enthusiasm as little Noah?