The very magical Christmas piano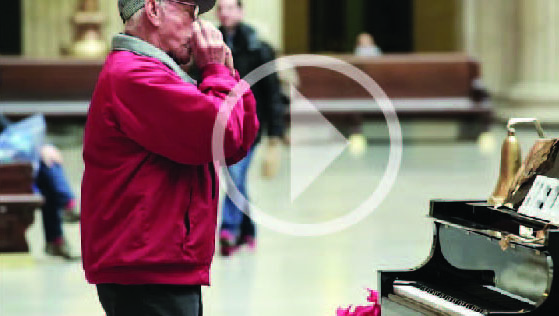 Could this be the most moving piano in the world?  The wonderful technology in this piano in Chicago train station has connected with all kinds of people, and brought to life their emotions and feelings that we could only dream possible.  The video will send chills down your spine as you watch the different ways that people young and old connect with the piano that seems to interpret what will happen next.
Ad. Article continues below.
The child who plays her favourite tune, the business man for which the piano plays a moody theme song, the older man who joins in with his harmonica and so many others that it brings joy to.
Make this something that puts a smile on your Christmas week.  Share it with your friends.