The largest human+mattress dominoes ever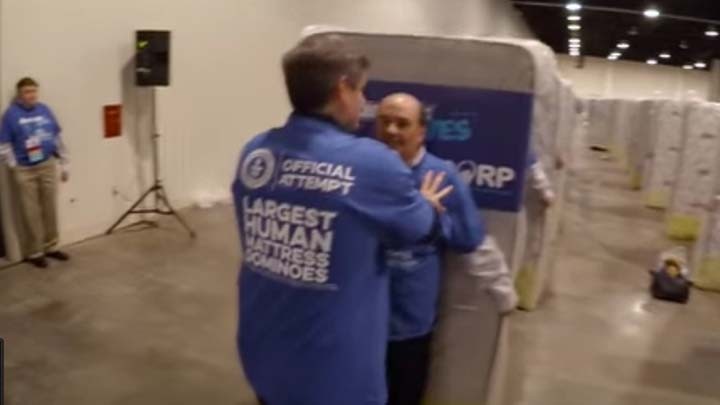 The largest ever human mattress dominoes record was reached this week when 1200 people and mattresses were lined up  in the Gaylord Resort and Conference Center in National Harbor, Maryland, USA. The feat was accomplished in its first try and took 13 minutes and 38 seconds. The attempt was part of the annual managers meeting for Aaron's Inc, an appliances company in the USA and it was not achieved without plenty of planning.  They used two exhibit halls, making up 70,000 square feet, and engaged a dominoes expert to set up the rows and rows of mattresses.
Ad. Article continues below.
The first mattress was pushed over by Aaron's CEO John Robinson.
Enjoy!
Only in America you might say… but they did it and I can see plenty of nearing and over 60s on their team!