The 4.5 metre shark that popped in for a chat!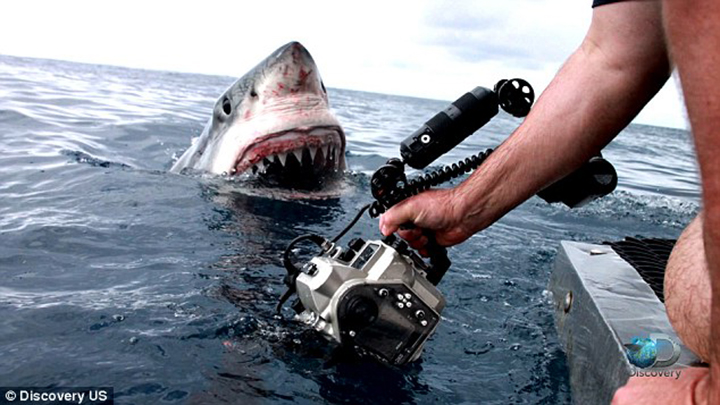 Incredible pictures of a 4.5 metre Great White Shark has had everyone talking on social media today!
The large and (apparently) friendly shark surfaced in Australian southern ocean right alongside a film crew and photographer who were filming in the water. It mouthed off at the camera to investigate its environment, according to filmmaker Dave Riggs who took the footage in the video below.
Just a metre away from a photographer who, in the pictures was dangling his camera into the face of the beast, Riggs said it was far from a scary moment. He said he was completely in awe of the predator with ginormous teeth and blood all over its face.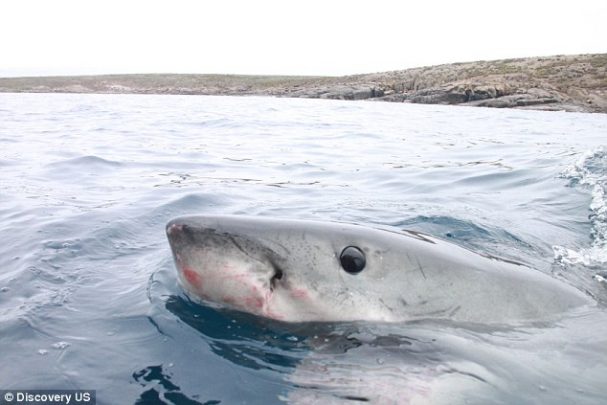 'We'd just come back from Port Lincoln in South Australia, and while we were over there, we ran into one of the most remarkable animals I've ever seen,' Riggs said in a video made for Discovery's Shark Week.
Ad. Article continues below.
'It was a female Great White. She was around four and a half meters in length, and extremely inquisitive of what we were and what we were doing.'
Great Whites don't have hands, so she was researching the area the only way she knows how, and that's with her mouth,' Dave Riggs said.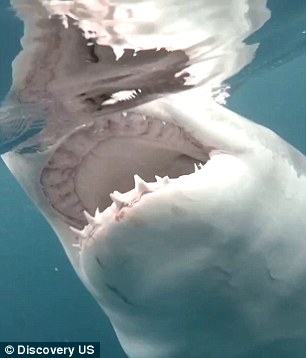 'This photo is quite dramatic, but it really highlights how awesome these apex predators are'.
The full story will feature during Discovery's Shark Week 2015, which starts on July 5.