Nick Kyrgios claims he'll win Wimbledon as other major athletes pull out of the Rio Olympics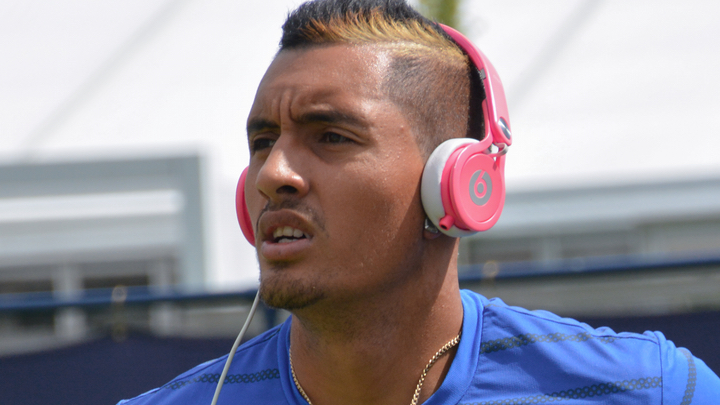 After rejecting the Rio Olympics and having some scathing words for the Australian Olympic Committee, tennis player Nick Kyrgios is determined with win Wimbledon next week. Kyrgios told The Herald Sun "Obviously Wimbledon for me is the greatest chance of stats and previous results that I can go deep a grand slam and obviously push to almost win it."
Kyrgios impresses experts as he pushes himself up the rankings towards a hopeful Wimbledon final. While there will be a lot of eyes on Kyrgios during the tournament most will be watching to see if his passionate, and fiery, comes out during play.
Some other sports headlines making the rounds this Friday:
The Hockeyroos are out of Champions Trophy tournament
It's officially all over the Hockeyroos after they were beaten by world number one team Netherlands last night.  This tournament was their last one in preparation for the Rio Olympics later this year.
LeBron James pulls out of the Olympics
After leading his Cleveland Cavaliers to an NBA Championship, LeBron James has officially withdrawn his name from eligibility for the Rio Olympics.  In a statement released through the team, James stated: "It's an honour to have been considered for the team, and I hope that in the future I will have the chance to represent my country by playing for USA Basketball."
Ad. Article continues below.
Jason Day also might be out of the Olympics
Golfer Jason Day is also in doubt for the Rio games as worries about the mosquito-transmitted Zika virus puts an appearance question mark over some athletes.  Day commented that he will take it under consideration after talking to his family as they are "priority number one".
With the number of athletes already pulled out of the Olympics are these set to be disappointing Rio games?
What game are you looking forward to the most this weekend?