Meet the happy little one-year-old who's making the whole world smile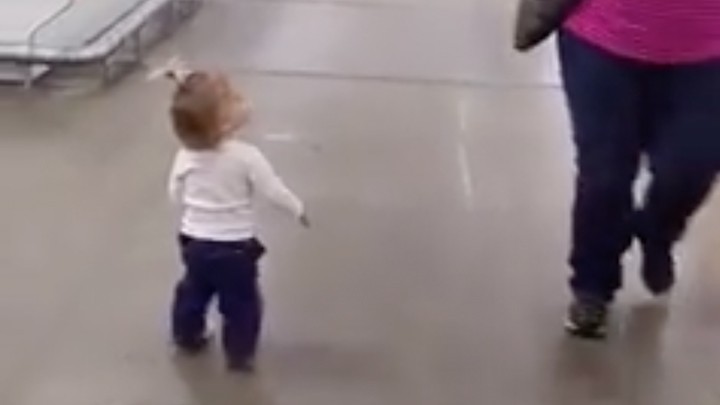 Sometimes the tiniest things in life truly can make the biggest difference. Just ask any one of the 46 million people who have had their days brightened by this simple video.
Ad. Article continues below.
Joey, a happy little 16-month-old girl, was recently filmed (under – we should stress – strict supervision) wandering about her local supermarket, waving to every shopper she encounters. Without fail, each of them breaks into the warmest possible smile. It's clear each of their days has just been made significantly better thanks to this tiny encounter.
Many kids are justifiably raised to avoid strangers – but sometimes this caution can go too far. But we think it's wonderful to see Joey encouraged to learn so young just how important simple, neighbourly friendliness can be.
Watch this gorgeous video below, and tell us: has this improved your day as much as it has ours? When was the last time a child made you smile? 
"This is Joey. She is 16-months-old and she spreads joy wherever she goes!"A Love What Matters Original Video#LoveWhatMatters

Posted by Love What Matters on Saturday, February 6, 2016