Lions slips walking across waterfall and falls in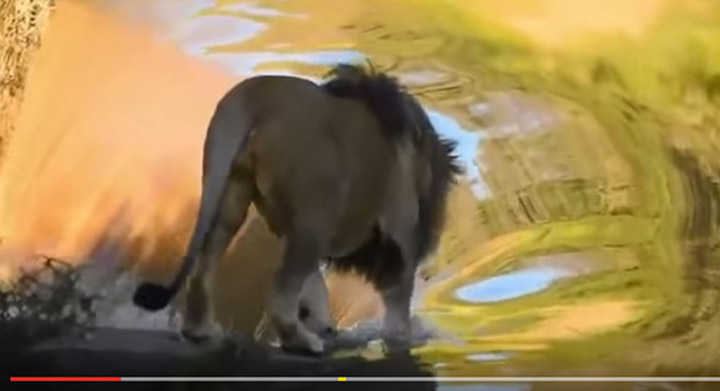 It was a beautiful sight to see this lion stepping timidly into the water next to a waterfall to cross the river in South Africa.  Step after timid step until… slip… down he goes.  He got to the bottom, looked back up to see if anyone saw him and strutted off as though it had never happened!
Ad. Article continues below.