Hysterical Granny-G has a message for all the young people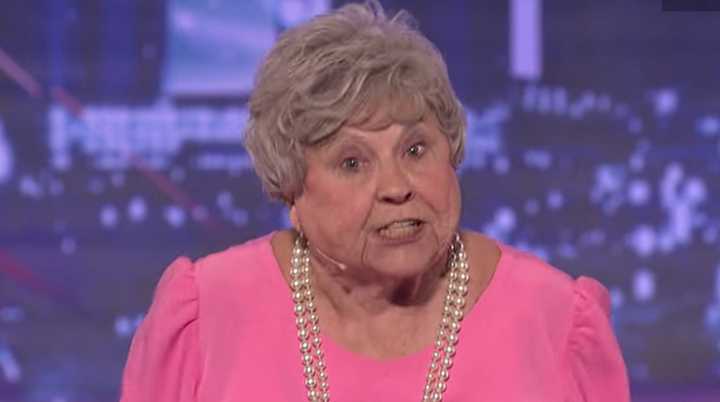 "This is Granny G and I'm talkin' to all you horny boys out there…"
Ad. Article continues below.
Granny G has stood up on America's Got Talent and rapped out a message about family values that certainly won't hurt society.  The 80 year old grandmother otherwise known as Paula Nelson got right into her rap song, encouraging kids to be more responsible with sex.
Her words are well-rhymed.  "Be more choosy about who you see, just don't think that sex is free. It's got a price, but if you pay, you'll know how it feels to be a daddy someday."
She has appeared on stage in a pink moo-moo, practical shoes and with a walking frame, and she's had a ball getting everyone involved in her song.
The video has been viewed by more than 2 million people.  Enjoy and give it a share today.