Finding out he was a grandparent - the funny way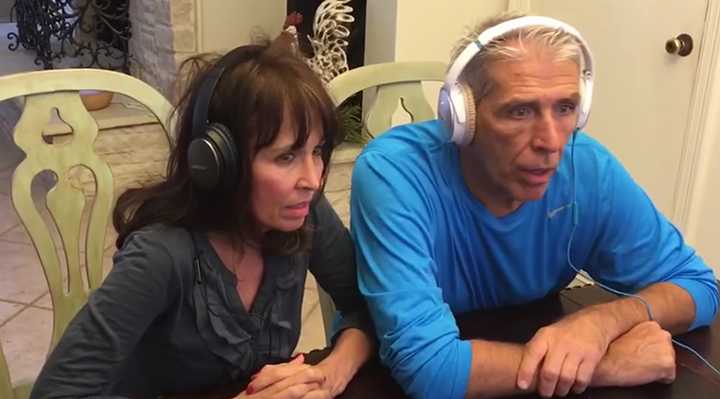 Many of you will remember poignantly the day you found out you would be a grandparent for the first time.  And for this grandfather, the moment was made so much funnier by how his daughter chose to tell him.
Ad. Article continues below.
Alexa Goolsby took a leaf out of a game played by Jimmy Fallon, The Whisper Challenge. (a funny game that sees one person wearing noise-cancelling headphones while the other person whispers to them a message and they have to guess what is being said.)
Alexa says "I'm pregnant" in the video in a quiet whisper and only the mother hears and catches on… The father continues to struggle to work out what is being said for some time, until suddenly the light comes on.  Then all the emotion of the beautiful moment sinks in.
Do you remember when your children told you you'd be a grandparent for the first time? Share your story today.