Absolutely unbelievable a-capella rendition of Hotel California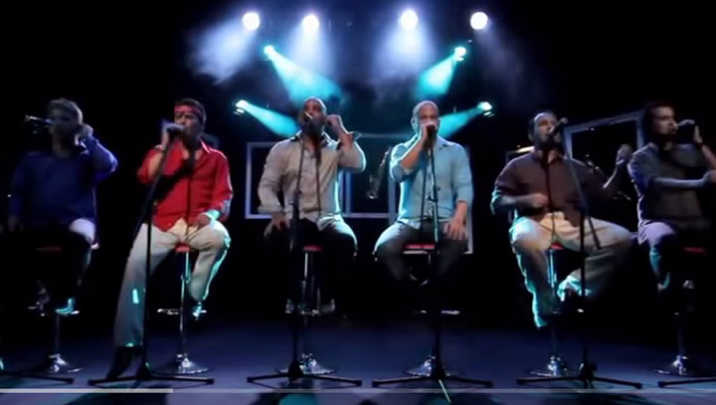 Perhaps one of the best loved songs in history, "Hotel California" by the Eagles is sung here like you've never heard it before.  A cuban a-capella group called Vocal Sampling has put together this rendition and frankly, IT WILL KNOCK YOUR SOCKS OFF!
Ad. Article continues below.
They've sung the instrumental sections, the drum beats and the vocal parts without any instruments.  It includes beat boxing, harmonising, and you simply have to watch all the way to the end for the guitar solo at 4.28!  He does it with his mouth!!! Unbelievable!
The group are all experienced instrumentalists and arrangers and are renowned for their vocal imitations of instruments like the piano, cowbell, conga, bass, and trumpet.
Enjoy this today!  It's worth watching every single minute!
And be sure to give it a SHARE! It's worth it!