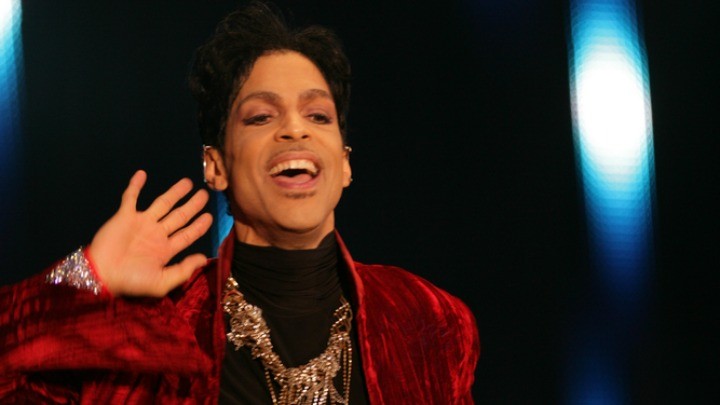 Prince was known for his flamboyant stage presence, eclectic work, and wide vocal range. Remember 'Kiss'? When the news of his passing broke, it sent ripples across the globe. The world will not only miss him as rock, funk and R&B icon but also an incredible talent who has inspired numerous award-winning artists from Stevie Nicks to Madonna. Did you know that apart from his own mega hits, Prince actually wrote so many songs for his fellow artists? Here are 10 songs which you probably never knew were by Prince…
'Jungle Love' by The Time, 1983
It's no surprise that Prince not only helped write "Jungle Love," but also played multiple instruments on the track, they were friends in real life. With Prince's magical touch, the piece became one of The Time's most popular songs.
'Stand Back' by Stevie Nicks, 1983
According to Stevie, she was inspired to create this song after listening to Prince's 'Little Red Corvette'. So when she went to record 'Stand Back', she called him. He showed up at the studio that same night to help her finish up the track which became her top five hit.
'Manic Monday' by The Bangles, 1984
Prince wrote this one as a duet for the band Apollonia 6, but the song was never put on a record. Two years after writing it, he offered the song to The Bangles under his pseudonym 'Christopher', because he was apparently attracted to Susanna Hoffs, the group's rhythm guitarist.
'I Feel For You' by Chaka Khan, 1984
Prince originally wrote the song for Patrice Rushen but ended up recording the song himself and putting it on his 1979 self-titled album. While Khan was not the first one to sing this song, she made the most memorable rendition. 'I Feel For You' was covered by many other artists but it was Khan's 1984 version that became the major global hit.
'The Glamorous Life' by Sheila E., 1984
Prince first wrote this song for Apollonia 6 but it was eventually given to Sheila E and went on to become a dance hit in 1984. In her memoir, Sheila E talked about her relationship with Prince in the 80s saying that they were even engaged at one point.
'Sugar Walls' by Sheena Easton, 1984
At this time, Prince switched his pseudonym from Christopher to Alexander Nevermind and wrote this U.S. dance hit for Sheena in 1984. A year after that, the pair was rumoured to have started seeing each other romantically.
'Love Song' by Madonna, 1984
When the news of Prince's death circulated, Madonna traveled to The Studio at Paisley Park in Minnesota as it was where Prince helped her co-write 'Love Song' for her 1989 album 'Like a Prayer'. It was also the same place where he passed away.
'Nothing Compares 2 U' by Sinead O'Connor, 1990
Prince originally wrote and composed 'Nothing Compares 2 U' for his funk band, The Family, but the song was never released as a single. He ended up giving it to Sinead O'Connor and it became a worldwide hit.  It's believed that Prince wrote this song about about his ex-lover, Susannah Melvoin, a singer and song writer he dated in the mid 80s.
'Love… Thy Will Be Done' by Martika, 1991
He co-wrote this single with Maritka for her 1991 debut album Maritka's Kitchen and the track went on to top pop charts in many countries. During that time, Prince briefly dated Heidi Mark, an American model and actress.
'With This Tear' by Celine Dion, 1991
Prince wrote this number especially for Dion and offered it to her. She took this 'gift' and included it in her 17th album, 'Celine Dion'.
Were you a fan of Prince? Which song do you love best?