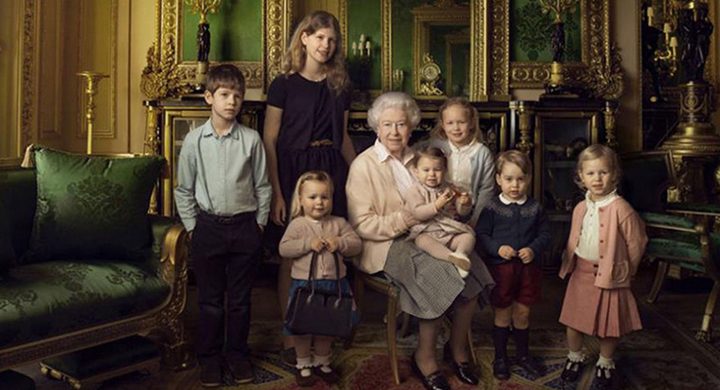 We all saw the picture of the Queen on her 90th birthday together with her great-grandchildren and grandchildren. She sat, surrounded by little cherub faces, 2 of the her grandchildren and five her great-grandchildren and the photo, which was taken by Annie Leibovitz was then shared with the world by the Kensington Palace Twitter account. We all 'ahhhed' at the little girl Mia, daughter of Zara Phillips who is holding the Queen's purse with such pride in the photo that looks completely un-staged.
Now, several weeks later, the reason why her great-grandchild Mia Tindall, was holding the Queen's purse in the picture has been unveiled by her father. 'She was being naughty' he said.
Mike Tindall the little girl's father, and husband of Zara Phillips told Good Morning Britain, "It just happened at the right time. She was being a bit naughty. The queen got it quite right when she told her, 'Just hold the handbag now,' and she did that. It ended up being a great photo of her."
"It just turned out to be the right photo at the right time and it will be something we'll always cherish, I think," he added. "She's got quite a little personality on her, and we encourage that."
Have you ever had an amusing moment when your grandchild was playing up, where you got them to do something useful and turned their behaviour around?
Comments