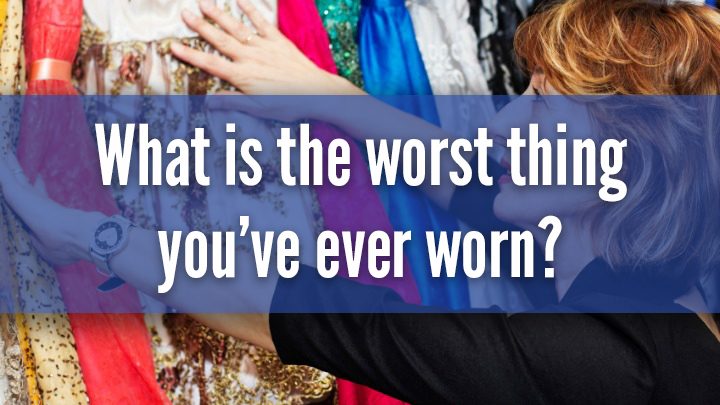 Fashion has definitely evolved since the 70s. Remember the tiny yarn vests called shrink tops? Susan, 63, says she shudders at the thought of having worn it so much.
And let's not forget the pop tops! Some guy actually came up with the idea of creating clothing and accessories from pop tops and even published a book on the subject which later led to a cult following. Some say that the worse thing they've ever worn always involved following trends so tightly.
Like that time when it was actually cool to wear clothes made of terry cloth. Remember that? Sadly (or luckily!) terry cloth is only used for towels now!
How about these outfits down here? Not even sure what to call them but they are sure to bring back some memories…
Did you wear your underwear as day wear like this?
Did you have any cringeworthy memories of wearing something ridiculous? Whatever it is, can we agree that mini skirts and hot pants were the best things we had in the early days?
Have you ever worn anything ridiculous?
Comments