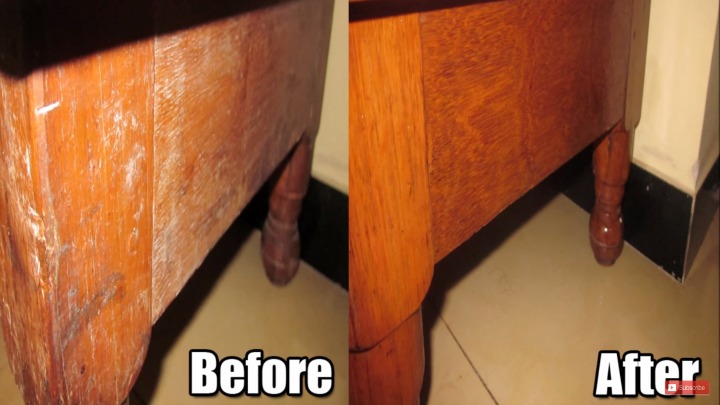 Some of us might have an old piece of furniture that's too valuable to throw away, like heirlooms or those pieces that were first bought when starting a new family.
You cherish them for the sentimental value but these pieces have been around for so many years that they look so worn out they spoil the look of your room.
Hiring a carpenter to refinish your furniture can be expensive especially if you have quite a few pieces.
Why not do it at home in your spare time? Sometimes all you need are things from your pantry to make a DIY "furniture fixer".
What you need
1. Vinegar
2. Oliver Oil
3. Scrubber
4. White Cotton Cloth
5. Kitchen Rag
Instructions
1. Scrub the furniture's wood surface to remove dust from it.
2. Now rub the wood surface with kitchen rag to make it smoother.
3. Make this DIY solution: mix1 table spoon of vinegar with 2 table spoons of olive oil.
4. Dip a soft and clean white cotton cloth into the vinegar and olive oil mixture and wipe off all the wood part of furniture. That's it!
Note: Please do not use it for the refinishing wood floors as this method is best for only bed or chair or bookcase or desk or table. Please also use this on real wood and not laminates.
Watch this video to see the steps…

Do you have plenty of furniture waiting to be "renewed"?
Comments