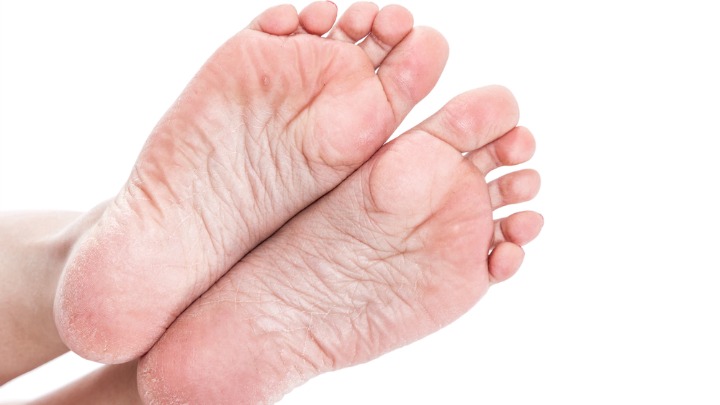 Do you have calluses? A callus happens when skin goes through repeated friction, pressure, or other irritation and forms a thickened area. You'll normally find calluses on your feet, fingers or between fingers depending on what your regular routine looks like.
Calluses are generally not dangerous but sometimes they can lead to other problems like skin ulceration or infection.
To get rid of calluses, some people like using creams from chemists which can be of great help. Others may try more natural remedies like soaking the feet in warm water mixed with Epsom salt and then buffing with a pumice.
However, this strange hack has been said to be just as effective as store-bought creams.
All you need is half a slice of stale bread and apple cider vinegar – yes, it's true.
Soak a half a slice of stale bread in apple cider vinegar and then secure it to the affected part of your foot with adhesive tape.
Wrap with plastic wrap and slip on a cotton sock. Your corn or callus should disappear by morning!
Will you try this trick? What have you tried to get rid of your calluses?
Comments