Back in 1975, a couple had their wedding photo taken. This one was them on a motorcycle in the drive way with the bride shoeless and the groom sporting long hair.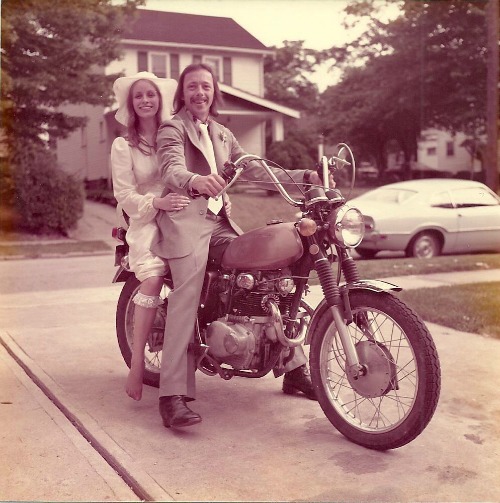 Forty years into the future, they decided to celebrate their four-decade-long wedding anniversary by recreating the photo wearing the same wedding dress and jacket! See how she's deliberately left her shoes out.
Gazing into each other's eyes back in 1975…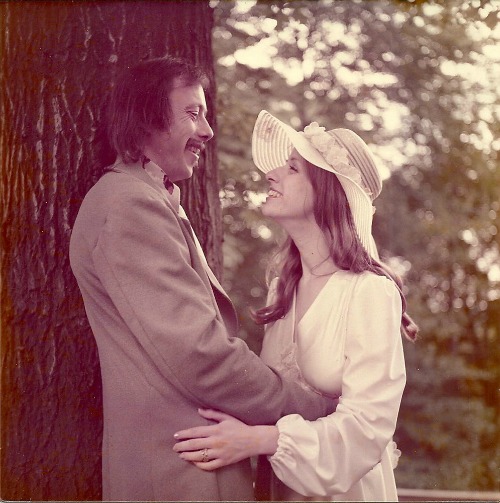 Something's never change…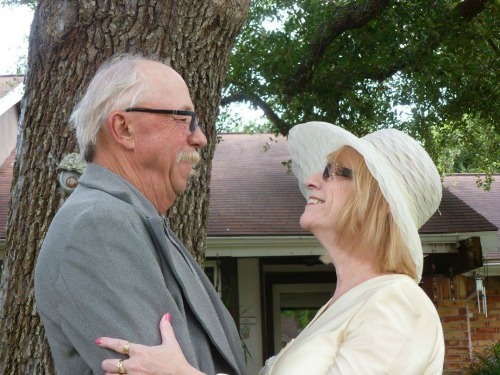 The photos were uploaded to imgur by their son who also said that his dad "was smooth".
Apparently, they met in a bar called 'The Lower Level' and his first words to her were 'You wanna Boogie?'.
"If that isn't the start to a great love story, I don't know what is," said their son.
He also said that his mother made both his father's wedding jacket and her own wedding dress.
Yes, forty years on, they both still fit into the same wedding clothes to take these pictures!
How sweet are the photos? Do you think recreating old photos are a nice way to celebrate anniversaries?
Comments