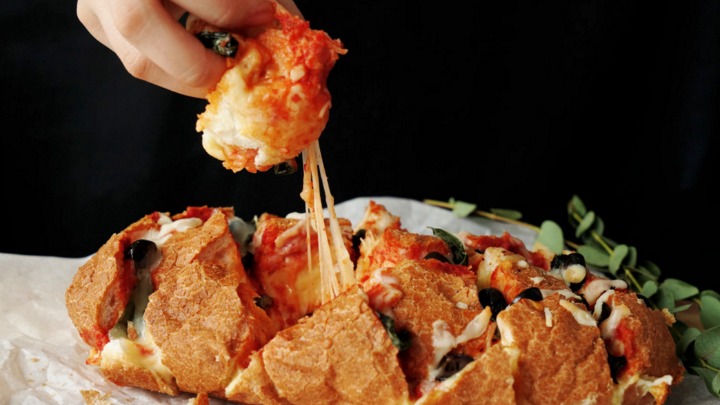 Here's an easy meal that you can do!
All you need is a loaf of bread and any loaf which has not been cut will do the trick. Also get these common ingredients:
1 crusty loaf such as sourdough or Vienna (optional, can be any bread you like)
60 g pizza sauce
120 g shredded cheese
50 g black olives
6 fresh basil leaves
How to make the Pulled-apart Pizza
Cut the bread on a diagonal into diamonds but do not cut all the way through the bread.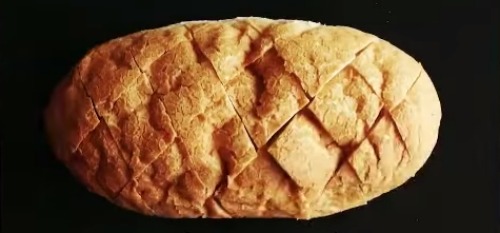 Stuff in some cheese.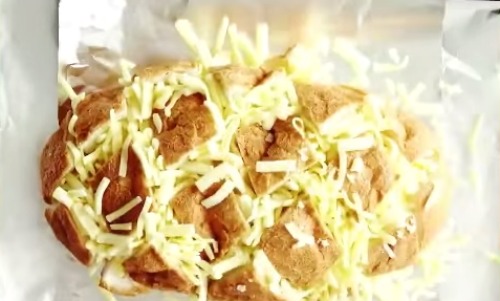 Drizzle in the pizza sauce.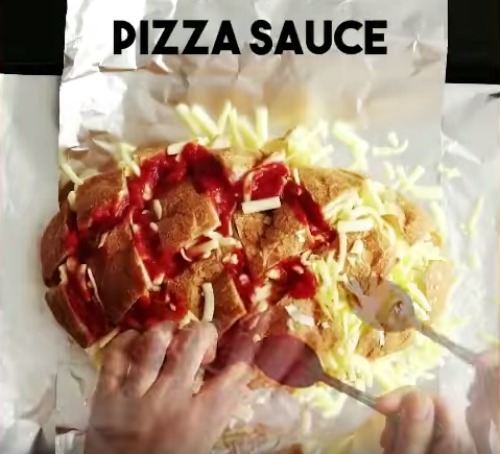 Arrange olives inside and stuff with basil.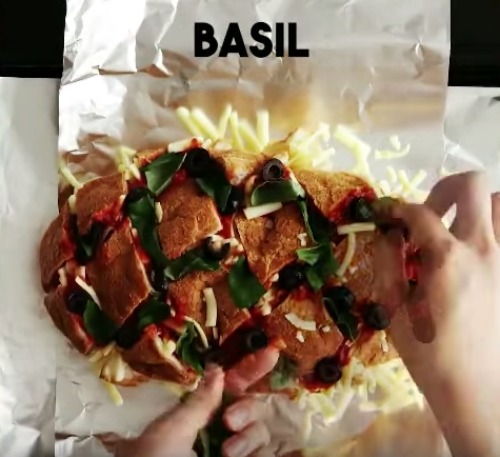 Finally top with the rest of the cheese.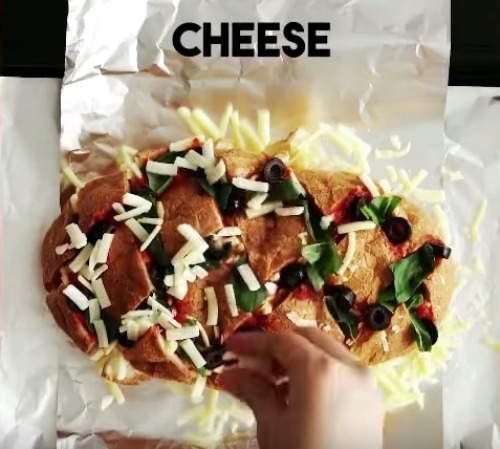 Wrap in aluminium foil and bake for 20 minutes at 180 degrees C.
Here's a quick video on how to make this easy Pulled-apart Pizza…
Will you be making this?
Comments