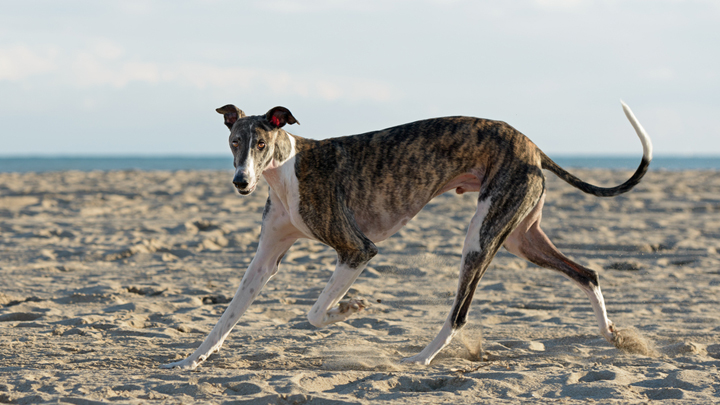 Greyhounds are a largely misunderstood breed. Most people believe they are vicious animals because they are muzzled when they are out in public and when they race. The muzzles are there to protect other dogs who may not be on leads and who may decide to attack them or become too boisterous in an attempt to get them to play when they are still in training mode.
Once they have been away from the track and out of the training environment for a short while, the biggest problem is trying to get enough room to sit on the couch with them! They also like their share of the bed if they are allowed anywhere near your sleeping quarters. Contrary to popular belief, they do not require a lot of exercise, just the normal amount you would give most large family dogs. However, they do require a good healthy diet and an eye kept on their weight which is a rule that should be applied to all family pets.
I spoke to a family who got in contact with me to adopt a greyhound named Raina. The mum Sally describes Raina as the most beautifully natured dog and so faithful. Daughter Molly and her are now almost inseparable. They are all so grateful for having been given the opportunity to welcome Raina as part of their family and would like to see more people open the hearts and homes to these wonderful dogs. Raina is just the start of the successful transformation from racing greyhounds to couch potatoes.
In addition to Greyhound Racing Victoria's Greyhound Adoption Program (GAP) and the Friends of the Adoption Program, there is also the Greyhound Safety Net organisation who are all looking to assist people willing to open their homes to a retired racer.
There are also adoption agencies in all states of Australia, who can be found on the internet.
It is hard to go anywhere these days without seeing someone walking one or two retired greyhounds, as more and more people realise just what great pets they make.
Have a look at Facebook on the Friends of Greyhound adoption page and see just how well these magnificent animals blend in with their new homes, families, and other pets.
You'll often see the phrase quoted "A home is not a home without a greyhound".
Tell us, has this changed your mind about greyhounds?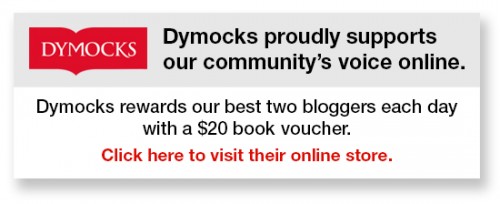 To write for Starts at 60 and potentially win a $20 voucher, send your articles to our Community Editor here.
Comments