The light is already fading as I near the end of Monkey Forest Road. Those pesky monkeys are now well behind me. I know I'm almost there as the sound of the Gamelan orchestra firing up in the Royal Palace opposite, reaches my ears. They're preparing for their nightly performance. I skirt the two mangy street dogs sleeping across my path, then slip into a tight break in the endless cavalcade of motor scooters. I cross the narrow street and enter the rarefied and distilled atmosphere of the Café Lotus.
I've been patronising the Lotus nigh on ten years. I love the way it surrounds the most beautiful Lotus pond imaginable. An ancient Hindu Temple towers sentinel over both the Lotuses and patrons. It's humbling. It's surreal. It's a sanctuary – these are some of the many things that keep drawing me back here. I have to pinch myself – I'm here for coffee!
Ubud in Balinese means medicine, not Western medicine, but more a sense of being here – to allow nature to rejuvenate body and soul. Artists and other creative types have been coming to Ubud over many decades and their presence has surely had a creative influence in the shaping of this most unique town and its inhabitants. They tell me some of them include Rudolf Bonnet, Charlie Chaplin, Noel Coward, Barbara Hutton, H. G. Wells, Vicki Baum and more. I'm in good company.
Nowadays it's much more subdued inside the Lotus. As I glance around I observe most patrons are young U.S. or European-looking women in groups of twos or threes… Sigh! The absence of groups of young men is noticeable. I ponder, why is this so? Ah, the Free Wi-Fi sign explains the subdued tones, and then I remember: Eat, Love, Pray – that popular 2010 romance movie partly set in Ubud explains the over-abundance of young and some older women, many of whom have a certain Julia Roberts aura about them. Beautiful!
The coffee is local – maybe organic, and it's great – inexpensive too. The ambience is unbeatable and I just love how the gigantic Magnolia tree frames the whole scene perfectly.
I finish my coffee and step outside into the bustling and noisy street. The contrast leaves me momentarily breathless. A ceremonial Hindu street procession passes me by and occupies the whole street. It's so colourful, noisy and invigorating. The vitality is palpable.
Following the Holy procession comes traffic chaos. I slip down a well-trod side street and disappear into the night.
Believe me – it's not just the caffeine that makes you feel so good at The Café Lotus.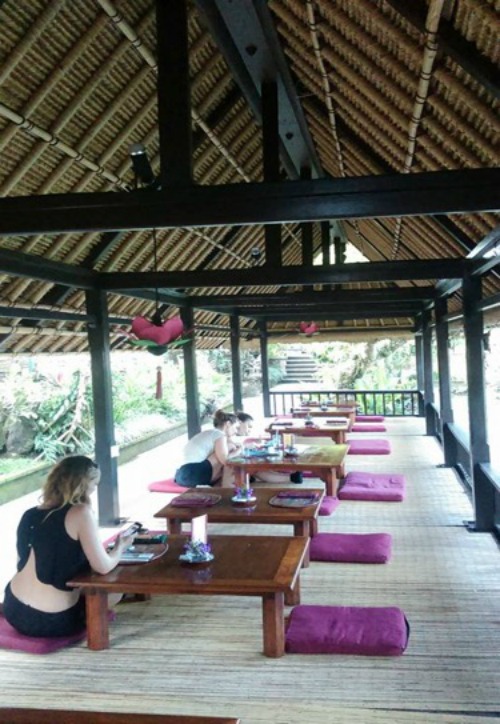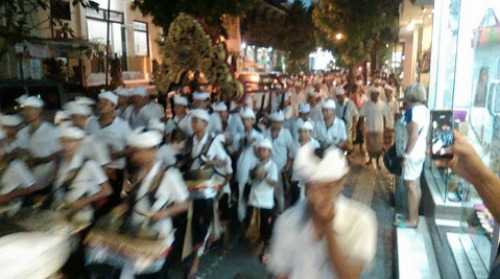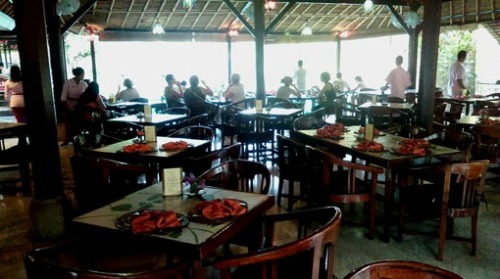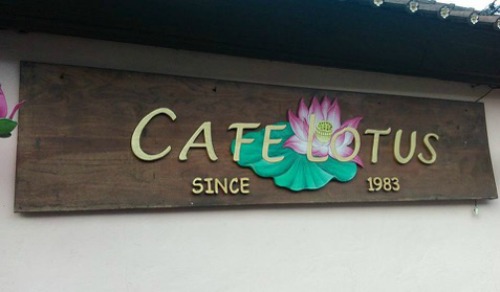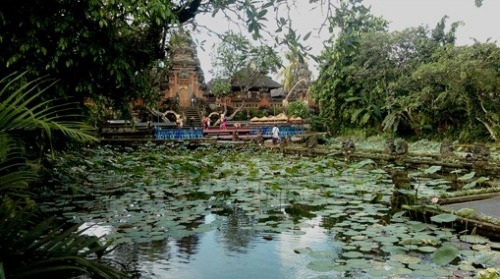 Where was the best coffee you have ever had?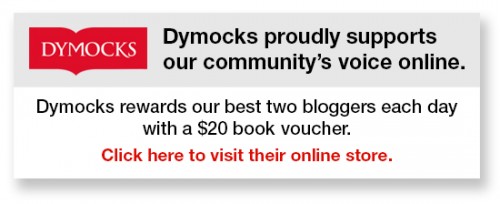 To write for Starts at 60 and potentially win a $20 voucher, send your articles to our Community Editor here.
Comments