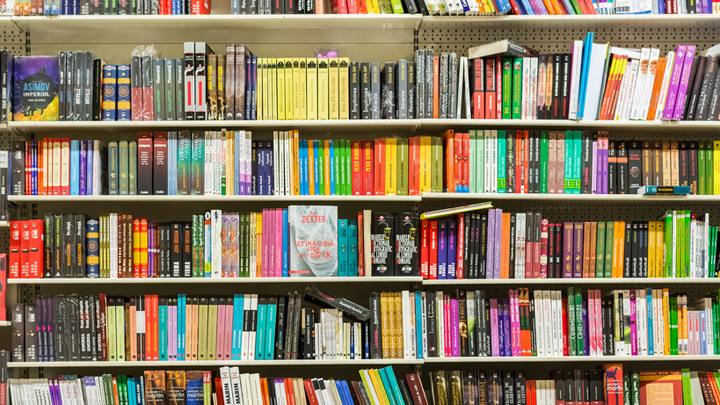 Both Jacqui and I were fortunate enough to win a couple of Dymocks gift cards from Starts at Sixty recently as a prize for writing some blogs that the readers enjoyed, and something we were pleased to receive. Unfortunately wasn't terribly easy for us to make use of these gift cards, mainly because the nearest Dymocks store is about 250 kilometres away, in the centre of Melbourne. Our trip from our little country town entails a car ride to Traralgon (70 kilometres and about three-quarters of an hour on narrow country roads), followed by two and a half hours on a train to Flinders Street. So about three and a half hours after leaving home, we arrived at the store, excited and ready to shop!
You may ask why we didn't go all the way in our car. Well, anyone familiar with Melbourne will know how hard it is to find a parking space anywhere, on a casual basis, plus the charges levied by the parking area operators, which can be 20 or 30 dollars a day! Then there is the cost of fuel and wear and tear on the car to take into consideration, plus the long, tired drive home after a busy day in the city. Finally and importantly, as pensioners we get six free public transport trips a year, from the Seniors organisation and the Victorian Government. Why go through all the hassle of driving and finding a parking space, when we can relax in comfort on a train? If we add eight dollars to the free pass, we can even travel first class if we want to! So it's not a five minute pop around the corner when we want to give Dymocks the pleasure of our company – it's a tiring, all day outing.
But WOW! Once we arrived at their store in Collins Street we were impressed, if not amazed! As people who have lived in a small country town for about 20 years, we are just not accustomed to places like this – for a start the shop is underground, which in itself isn't that wonderful, but at first sight, as we descended on the escalator, it looked as if the area was about the size of a football pitch (an exaggeration of course!). The nearest we get to a book shop in our town is a three metre length of shelving with about 50 books on it, in the local newsagency – in Dymocks store's immense space there must have been thousands upon thousands of books, on every subject imaginable, plus what I would call "reader's ancillary material" such as bookmarks, magnifying glasses, notebooks and all sorts of other useful items! It wouldn't surprise me at all if there are regular customers who spend pretty well a whole day there, a thought compounded by the fact that there is also a small café offering a good selection of food and drinks for the weary booklover!
Dymocks is a family-owned business and has the distinction of being the oldest Australian-owned bookstore. They must provide a very good service for their customers, to have been in existence for so long and to attract so many customers (the Melbourne store was packed when we went there!). They started business in Market Street, Sydney in 1879, then moved to their Art-Deco landmark in George Street, Sydney in 1922, They now boast stores all over the country and even offer franchising opportunities to would-be investors, and online shopping through their web site.
Jacqui and I certainly enjoyed our visit to the Melbourne store, though we did find the sheer number of titles available to be quite overwhelming! After our experience, I would recommend others to have some idea of what sort of book or books you're going to want before you visit your local Dymocks store. All in all, we found the experience great fun, helped immensely by the friendly staff, always ready to hand out some advice, or to show us where a particular book or subject was situated. We're looking forward to going there again – soon!
Share your thoughts below.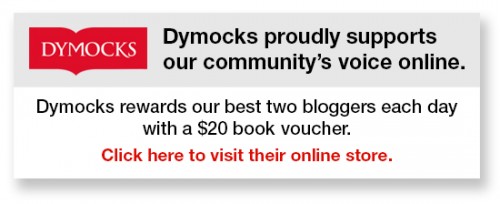 To write for Starts at 60 and potentially win a $20 voucher, send your articles to our Community Editor here.
Comments