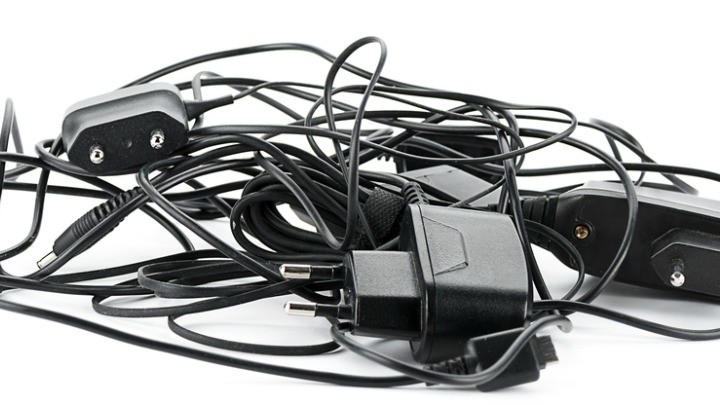 Recently I moved out of a house which had been home for 20 years.
Among all the clutter, useful accoutrements, and personal effects were literally dozens of black charger plugs. You know the ones I mean, they plug into a 240 volt three pin socket and usually have a cable that connects to a camera, mobile, electric drill, toothbrush, and any of a hundred other devices. All devices at one point in our lives, we couldn't live without.
As I had spent three years living in the United Arab Emirates, many of the plugs had pins that were incompatible with Australia's three pin sockets. Some of the equipment to which they originally connected, we still own and several we use frequently. Others had long been despatched to the local dump.
Some of the plugs, that drop voltage from 240 volts to six or nine volts, I had been wise enough to mark: "screwdriver", "fan", but I hadn't marked all of them and was left with the dilemma of working out which charger was the correct one for which piece of rechargeable electronic equipment.
What a bloody nightmare!
Not only is 90 percent of the printing on the chargers in black, it is so small that my ageing eyes, even aided with glasses, had great trouble reading it. When I could read it, it was clear that it was a generic charger that probably fitted numerous products.
The better products were marked with the name of my camera or mobile provider eg, "Panasonic" or "Telstra" which was a great helping pairing them with the relevant items of equipment.
Eventually I threw out several chargers and hopefully won't find later that I needed them to charge a particular rechargeable item.
While it pisses me off to have difficulty pairing a charger with its electronic device, I have now decided that I will mark every piece with the name of the equipment it charges. That way, it will save any angst and may also help putting a nine volt output charger on a six volt item.
How do you handle your charging equipment? Have you encountered the same problem?
Comments