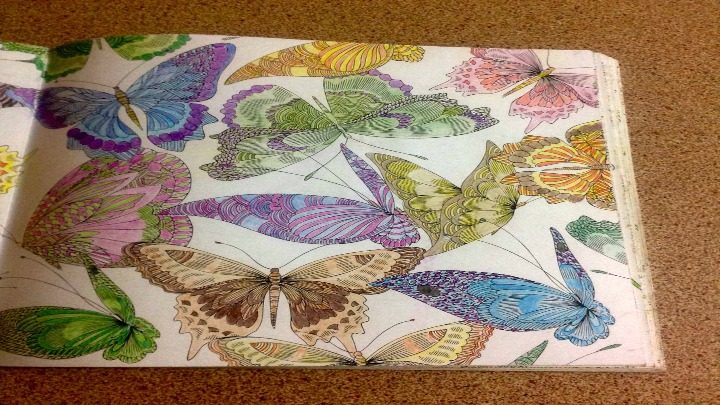 My mother is addicted to colouring in. As soon as she has had breakfast the pencils and books are in front of her, she becomes so involved hours can pass and before she realises it's time for lunch. She gets very pissed off with herself if she has blended the colours differently to what she had intended. I thought it was the dementia causing some confusion, but today she told me her vision in her good eye has become very poor. I always thought she was just concentrating but no, she is just trying to see properly.
She recently completed picture number 100 and her pencils are wearing right down. When she uses them they go back in the box in the same order, I am not sure if she is obsessive or just plain crazy. I thought it was quite an achievement to do 100 and was disappointed she would not be getting a note from the queen. I decided to put a question to my Facebook friends. As a result two friends sent Mum congratulatory emails; they were both pretending to be The Queen. One Queen was having trouble with the corgi's eating coloured pictures, the other Queen was having trouble with Prince Phillip. Those emails kept Mum laughing for quite a few days.
This morning when I took her breakfast tray from her she immediately reached for her book and pencils. As she was flicking through the pages she yelled "Noooooo!". She was extremely pissed off because she had not realised she had completed the book. The withdrawal symptoms were immediate and intense, I thought she was going into arrhythmia. I didn't know whether to grab a bag of frozen peas or ring an ambulance. I spoke calmly so as not to 'Poke The Bear': "Chill out Mum. Relax. I will go get you another book." So I quickly made myself look stunning, being a natural beauty it only took a couple of minutes.
I jumped on her mobility scooter and flew up to the newsagent at a strapping 10km an hour. The newsagent shelves were empty. I couldn't believe it. I asked the fella for his help and he said I have them behind the counter. I couldn't help but wonder what the pictures were going to be – I think he sensed my angst. I said "no time to calmly stand here and chat, the Dragon is pissed off she doesn't have anything to colour in, I need another book STAT!"
He suggested one, and I said, "No she has dementia. The different outlines will confuse her. He suggested another. I said "No, too busy. She is blind in one eye. He said, "but she rides that scooter like a boss". I said, "Yes well she is more confident now that her brain tumour growth has stabilised. Now please take my money I need to get home before she starts breathing fire at the dog!"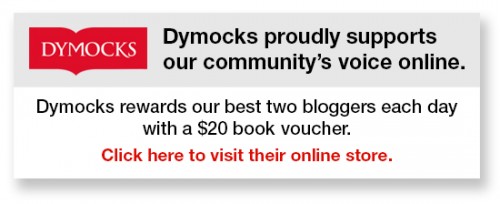 To write for Starts at 60 and potentially win a $20 voucher, send your articles to our Community Editor here.
Comments