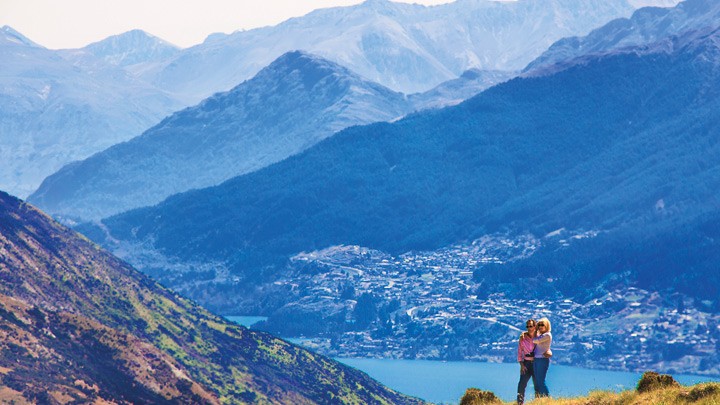 Being an AAT Kings Travel Director means that each and every day I am lucky enough to show-off my beautiful country to people who are curious to explore and understand more about Aotearoa – the land of the long white cloud.
Everything about New Zealand is so special and much of it unique, from the geography and geology to the people.
As a proud Kiwi, I love sharing my local secrets with travellers who simply wouldn't uncover them if they were exploring independently. At AAT Kings, we really strive to ensure our guests are inspired and enthralled by the destination they are visiting. We are encouraged to take our guests to our favourite places, so they have that true sense of an authentic local experience. It's these encounters which make for the best stories they want to tell their friends about back home.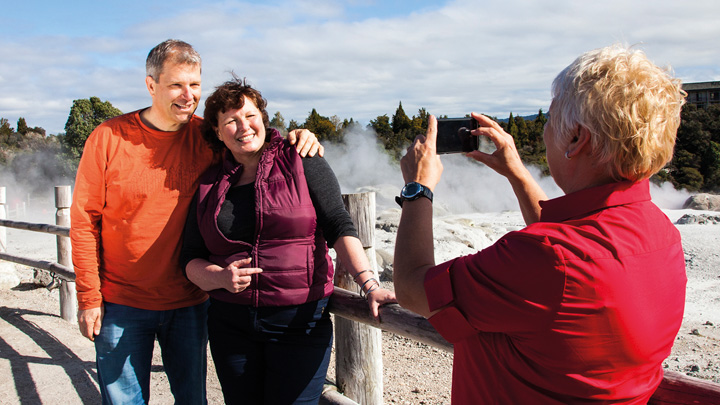 The list of my favourite places in New Zealand is endless, but Fiordland National Park is certainly up there. It is breathtakingly beautiful, the views never cease to amaze me and my guests are always completely mesmerised by the landscapes. The Moeraki Boulders are also rather special and they present guests with some really fun photo opportunities – and let me tell you, I've seen some pretty inventive poses!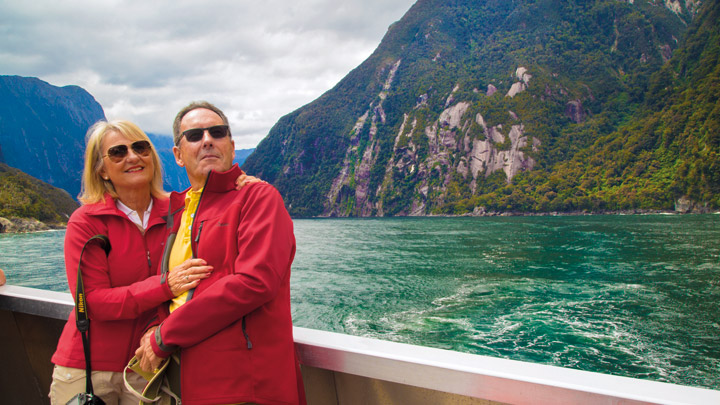 Of course it's not just the places you visit which make memories, it's also the people you meet along the way. One of my most memorable guests was a lady from the Netherlands who had an artificial limb. We visited the adrenaline capital of the world, Queenstown, and she was concerned that she might not be able to fully participate in everything on offer. I was there to make sure she could take part in everything she wanted to, including the amazing glacier valley walks and the ultimate thrill seekers activity, a sky dive. She had always dreamt of doing this in Queenstown but never thought she would. Needless to say, she loved every second of it!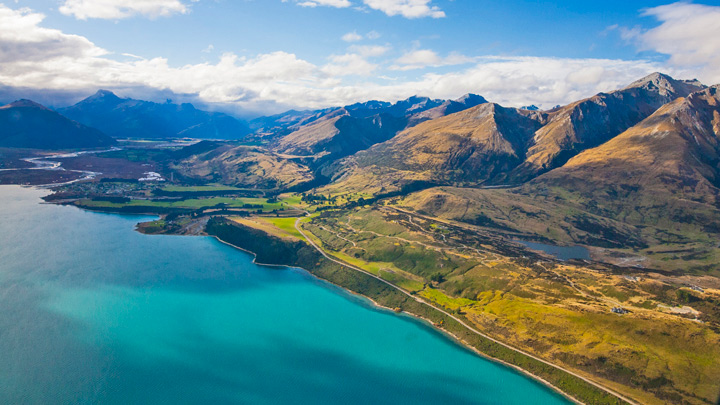 Working for AAT Kings means I am part of a wonderful team of people whose passion, professionalism and warmth really shines through in all that we do. We are encouraged to be ourselves, demonstrate that natural warmth of welcome that New Zealanders are known for and allow our guests to experience our country as a friend. There's nothing quite like going to work every morning and sharing your culture and way of life with a new group of friends.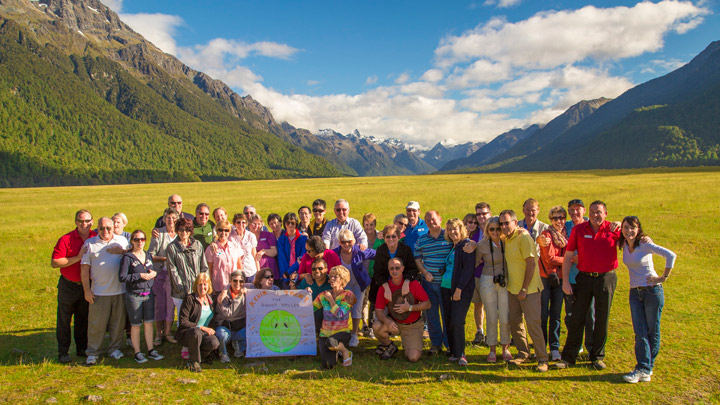 Want to see this gorgeous part of the world for yourself?
AAT Kings is Australia's favourite Guided Holiday company, with over 100 years of experience. Their wide range of Day Tours, Short Breaks and Guided Holidays are the perfect way to experience the best of Australia & New Zealand.
Click here to learn more about AAT Kings' Guided Holidays of New Zealand, or download a brochure to begin dreaming about your next trip!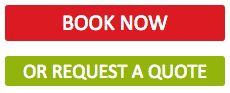 This blog post is sponsored by AAT Kings. It was published as we believe it offers helpful insights into a subject important to the Starts at 60 community. For more information on AAT Kings' Guided Holidays, please click here.
Comments