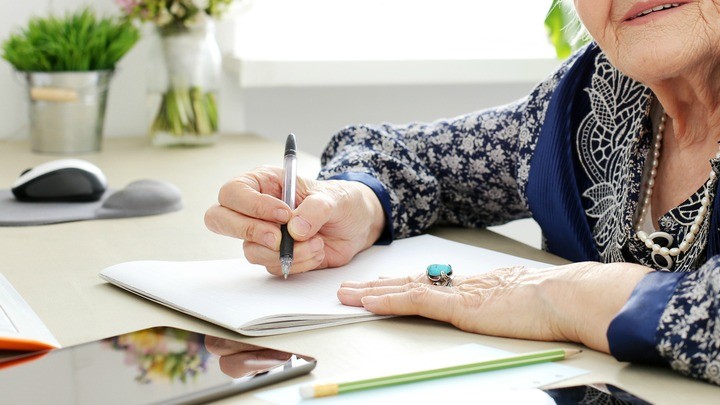 For as long as I can remember my mother loved writing and receiving letters and when she retired all those years ago she became even more prolific. Pen and paper were never far away and a lot of thought went into every letter. Mum took a lot of pride in her penmanship and her handwriting was exceptional with six or more foolscap pages being effortless for her. Thinking back, she has probably hand written more pages than all of the books she has read. I also remember when I was a child the amount of Christmas cards that Mum would receive was incredible – they would take pride of place hanging on string that circled the living room and every card had the verse on one side and "news" from the sender on the other. Of course they have also dropped away, she now only receives from family members and there is only ever a polite To and From written in them, nobody bothers to fill the card with news. I think sending them is more a sense of duty than anything else.
Now life has happened and she has "outlived" all but two of her friends with one residing in a nursing home and the other barely capable of holding a phone conversation, let alone write a letter. The nursing home lady's writing has become so tiny and with Mum being blind in one eye and poor vision in the other, she tends to guess her way through reading the occasional reply that she receives. But she like many of the elderly still love to get that hand written letter and it is fast becoming obsolete. For many writing a letter is now looked at as a waste of time: everything is online but the over 90s that are still in their own homes look forward to the familiar squeak of the postman's motor bike. I know my mother asks me constantly if she has any mail, but the trusty postie is rarely the bearer of anything other than a bill.
I think greeting cards will eventually die along with hand written letters because with the generations coming up the ranks it's all about speed and convenience. Why write a letter when an email is so much faster? Why buy a greeting card when you have so many virtual cards available online covering everything imaginable and all available at the press of a button? Penmanship is going to be non existent, why would you bother writing something down when there is an app available to cover your every need? No need to write a shopping list there is an app for that, no need to go to the stores you can sit at home and shop online, and thats why the elderly are being left behind. Few over 90s know how to use a computer anyway there is no app for loneliness.
Next time you see an old lady or man, you may know them, you may not, give them a couple of minutes of your time and say g'day. You might lose 5 minutes of your day, but a lot of them have lost a lifetime of friendships, and that 5 minutes would mean the world.
Share your thoughts…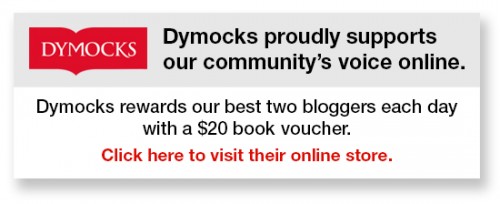 To write for Starts at 60 and potentially win a $20 voucher, send your articles to our Community Editor here.
Comments