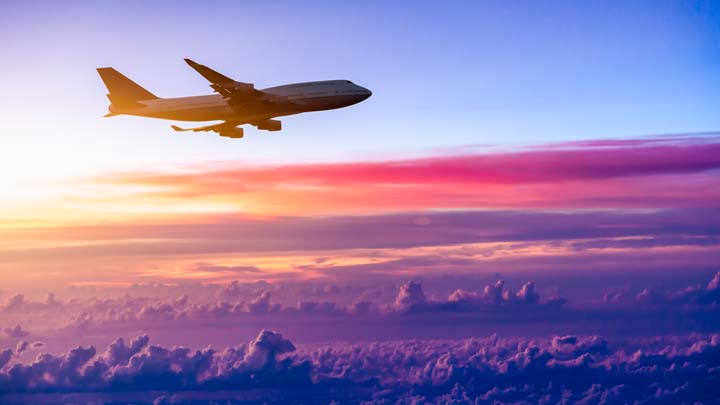 One hears talk about 'having it off' on an aircraft, to be flying high in every sense of the term. I read some months back about someone setting up a refurbished DC3 as an effective flying bedroom that would allow a number of couples the opportunity to make love a mile in the air. One English company has a Cessna C208 Sky Caravan suitably modified.
Quite obviously, entry to the Mile High Club has been discussed for decades (Richard Branson, for example, and did Howard Hughes indulge?) It is difficult to know on how many occasions, and whether all the events reported are true or merely figments of overactive imaginations. It's not a subject I've actively followed – truly! – but as someone who is a frequent researcher of all things aviation, a number of instances have become known to me.
The most notorious of them all, one that drew great international attention, happened nine years ago. A Qantas stewardess and an English actor took part in a love tryst in what I'd have thought the impossibly constrained space of an aircraft toilet. Gymnasts or contortionists both, perhaps?
One reported case was a man who'd been in a US prison for 10 years flying home with his girlfriend; the urgency of his need got the better of them. Another was an older woman who'd been drinking rather heavily with a younger man on another US carrier; she was discovered, shall we say, sitting on his lap. In both cases, many a call light flashed and alarm dinged.
I was studying a series of NTSB accident investigations when one, just a little out of the ordinary, caught my eye. If it is not the most bizarre case ever in US aviation history, it must be well up the list.
Two days before Christmas 1991, Linda Keath, 45-y.o. birth mother of three and adoptive mother of four, a pillar of her local Baptist Church, took off from Ocala, Florida, on a training flight. She had logged 470 hours and was Pilot-in-Command, with Carl Terry, 14 years her senior, in the right hand seat. Terry was an experienced pilot, having served Uncle Sam flying helicopters in both Korea and Vietnam. He was helping Keath achieve her instrument rating.
The flight, in a 1977 Piper Turbo Seneca II, a high performance twin-engined six-seater, was arranged for Keath to practice simulated instrument flight from Ocala to Winter Haven, Florida. Keath had chartered the same aircraft and was looking forward to flying it the next day, taking family members to Alabama for Christmas.
While flying at 2,500 feet and in a dive, witnesses on the ground saw the aeroplane's right wing fail and explode. One farm worker said, "I saw a little bit of coloured smoke come from the plane, and then it flew into a million pieces. After the explosion, the plane started circling down for a minute or so before hitting the ground."
Keath and Terry both died in the crash but the NTSB accident investigation made a number of interesting points. The right hand seat (Terry's) was fully aft and fully reclined. The two occupants of the aircraft were almost completely undressed. Zippers and other fasteners on their clothing showed no sign of tearing or other damage, indicating they had not been torn off in the crash. Neither occupant was wearing a seat belt.
The final NTSB report was issued in May 1993. Even in its dry, conservative, administrative language, it left little doubt as to what went on in the cockpit that afternoon: "The Board determined the probable cause of the accident was the pilot-in-command's improper decision to divert her attention to other activities not related to the conduct of flight."
One assumes no fear of flying, as it were.
Oh, and a final note: Although made anonymously, the two were nominated for the 1994 Darwin Award. Seems fitting.
Have you heard of any crazy stories like this?
Comments