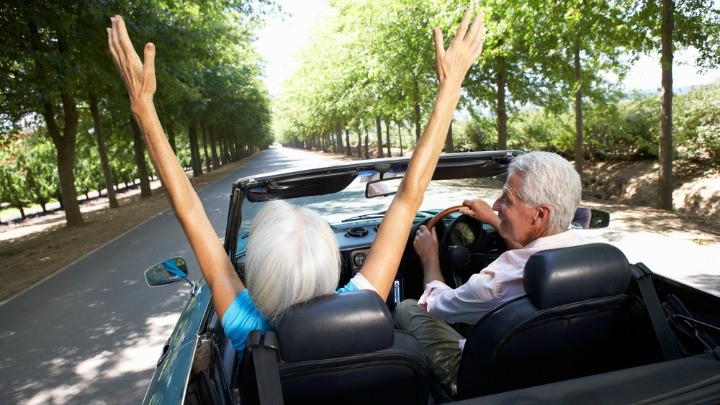 It's not unknown for men of a certain age to buy a restored 1960s era sports car, usually British, and take to driving it on a Sunday morning with the top down and wind blowing where their hair used to be.
Frequently, they have owned a similar car in their youth and delight in reliving long held memories.
Mazda realized there was a market for a relatively simple two seater, soft top sports car when it introduced the first MX-5 in 1989.
Yes, it really was that long ago. It was an instant hit with reviewers reviving memories of the MGs, Triumphs and Sunbeams that once epitomised affordable sports cars.
In the years since then successive generations of MX-5s, while still desirable, increased in weight and price.
Enter the new MX-5 which takes the car back to where it all began.
GT adds daytime running lights, black or tan leather heated seats, keyless entry and a 7-inch (part-time) touchscreen infotainment system that includes a nine-speaker Bose sound system, navigation and smartphone app integration for Pandora, Stitcher and Aha. The 1.5-litre GT is priced from $37,990 (all prices exclude on-roads costs) for the manual.
It's lost almost 100kg and had its price slashed by $15,000 to $31,990 for the least expensive model while remaining one of the great fun drives on the market.
The base model gets a 1.5 litre engine with a 2 litre just now becoming available. The 2 litre would be nice but the base 1.5 litre Roadster I drove was just fine.
It comes equipped with 16-inch alloy wheels, LED headlights, air-conditioning, cruise control, keyless ignition, black cloth trim, a leather wrapped steering wheel, Bluetooth and a six-speaker stereo.
Step up to the GT at $37,990 and you get daytime running lights, black or tan leather heated seats, keyless entry and a nine-speaker Bose sound system.
Automatic transmission adds $2500 to the cost of the Roadster and $1650 to the GT while the more powerful 2 litre engine pushes the price of the manual Roadster to $34,990 and the GT to $39,550.
Forget the automatic transmission unless you really do struggle with using a clutch pedal for the six speed manual is a joy to use, snicking precisely between ratios.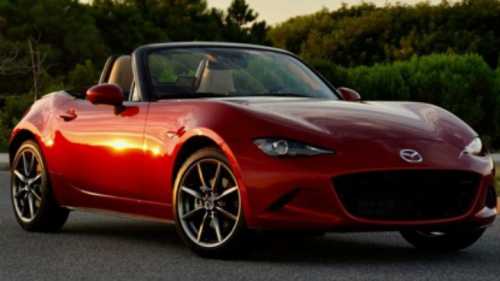 The entry level model offers the best value. Its engine output of 96Kw of power and 150Nm of torque may be modest but it offers pin sharp handling, more than adequate performance, Mazda's reputation for build quality and will bring a smile to your face within two minutes of pressing the start button.
The soft top flips back in a moment and while manually operated, it is simple to erect in a matter of seconds.
There's some noise as you might expect when you're sitting a few centimetres above the road surface and drivers of more mature years – like me – will find it a lot easier to enter and exit the car with the roof folded away than with it up.
It's a driver's car, meant to be enjoyed on cool, sunny days. The boot space may only accommodate shopping or luggage for a weekend away and little else and the cockpit is cosy but if you've ever owned a sports car, you'll love the MX-5.
If you wish you had, it's not too late.
Oh, and the Mx-5 has just won Wheels magazine's Car of the Year 2016.
Share your thoughts below.
Comments