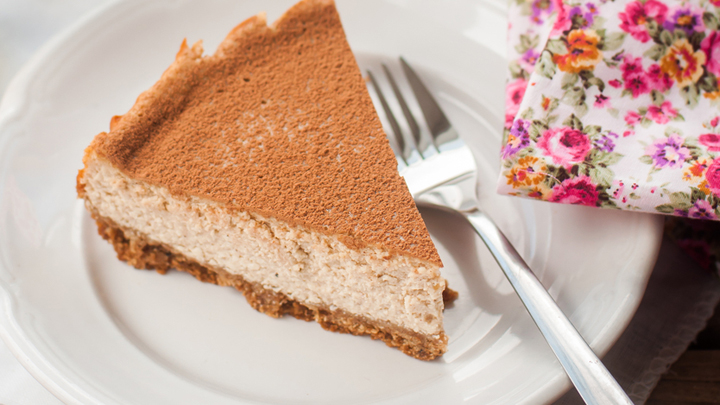 The background to the expression, "The way to a man's heart is through his stomach," are clouded. There are both English and American claims to its genesis but the most probable source appears to be the former. There is evidence the saying came from the late 18th century and began, originally, "The way to an Englishman's heart…"
We'll leave that for a moment while I tell you a little tale. I wrote once before that I met my new wife Betty entirely by accident. I had flown in, visiting the business where she worked, and was on my way to meet her boss. Entering a hallway, I misunderstood which was the manager's door and ended up in the staff tearoom. There she stood, tall, slim and thoroughly beautiful. A beaming smile – along with the magic words, "Would you like a cuppa?" – and I was gone for all time. Both of us seemed to know from that first moment there'd be many thousands of cuppas in the years to come. Oh, and by the way, that initial drink and chat made me 20 minutes late for my appointment!
At this point, I'll return to the initial gambit about men's hearts and stomachs. A few years before – I'm pretty sure it was in the late 1960s – Betty and an aunt flew to Melbourne on a shopping trip. A friend persuaded them to visit the beautiful 19th century Windsor Hotel for dinner. While there, they all tried and fell in love with a specialty dessert. It was such a delight, they attempted – but without success – to get the recipe. Not about to let a minor setback like that put them off, they all met at the friend's house the next day to make big decisions on how best to make it from scratch.
The friend knew a chef and phoned him. He said the dessert had been developed quite recently in New York. Although he had no recipe, he suggested some of the likely ingredients. Thus prepared, and good cooks all, they began their attempts at its recreation. I am proud to say they were successful. We had that dessert as a special treat for visitors many times over the years and, although acknowledged an entry to this man's heart, the heart had been otherwise won!
I know I'm a pain in the bottom, taking so long just to introduce a recipe, but I thought the background story worth repeating. Thus, with some pride, I present:
BETTY'S BRANDY ALEXANDER PIE
Base:
1 ½ cups crumbed Chocolate Ripple biscuits
½ cup finely chopped walnuts
60g unsalted margarine or butter (melted)
Method
Thoroughly combine all ingredients.
Press evenly into a 22cm (9") pie dish, bottom and sides.
Bake for 10 minutes at 180°C. Cool.
Filling:
3 cups (about 300g) chopped marshmallows
½ cup skim milk
2 tabsp caster sugar
1 cup plain yoghurt
2 tbsp brandy
2 tbsp crème de cacao
shaved chocolate
Method
Warm skim milk, add chopped marshmallows.
Stir constantly until combined. Do not use too much heat.
Stir in sugar. Cool.
Fold through yoghurt, then brandy and crème de cacao.
Pour into prepared base and sprinkle with shaved chocolate (or nutmeg if preferred).
Chill well before serving.
Comments