"Be an encourager. Scatter sunshine. Who knows whose life you might touch with something as simple as a kind word." — Debbie Macomber.
The other day, I popped in to my local market to grab a couple of things. I sat and waited at the counter for a good 7 minutes, whilst the staff continued to ignore me and serve other customers.
Finally, an elderly woman barged in front of me, that did it! I exploded!
"Excuse me!" I said, voice raised. "I have been sitting here for the past 10 minutes and continue to be ignored! You push in front of me and demand to be served!"
In a very soft, broken voice, she looked at me with melting eyes and simply said, "My goodness me, you are a bully!"
Boy, talk about stopping me in my tracks with a mere seven words!
I was gob-smacked!
Me, a bully?
Finally, after being served and apologised to by the girl behind the counter, I turned; about to leave the store, I saw this delightful elderly lady's wry smile.
It twisted her face, but her eyes softened.
She said to me, "Son, I was a teacher for many years. You should have more respect! There's no place for any kind of bullying anywhere!"
I wanted to say something in my defence, she put a finger to her pursed her lips and whispered softly, "Shhhh."
At this point, she reminded me of my mother.
I asked her if she would like to share a pot of tea?
"Delighted to young man!"
At this moment, the daughter came back with her groceries.
I asked if she would like to join us.
Looking at her watch, she frowned, said they needed to head back to the nursing home as it was close to her afternoon tea time.
She said she didn't have all day, as there were other important things she needed to do and told her mother to "get a wriggle on".
I could see the sadness on this beautiful old soul's face and my heart broke a little.
I desperately wanted to share a pot of tea and listen to her share many memories.
Alas, I never got the opportunity.
She stood, gripped her daughter's arm and was hurriedly whisked away.
For the past couple of days, this little incident has played on my mind.
I thought to myself, 'how many other people like her are bullied on a daily basis?'
I knew this was no isolated case.
Recently, I was told of one rather disturbing example of bullying that a young boy has continually been subjected to.
This young fellow is a bright A+ student. His parents are at their wits end, ready to up-root their family, sell their home and move to another area.
We read and see more of this type of behaviour happening, on an ever-increasing basis. Young and old, there is no dividing line here.
I had to stop and take a good look at my own behaviour. Was I a bully?
The question has played heavily on my mind.
I thought back to those growing years when we had the 'gang' at school.
We terrorised the neighbourhood.
Quite frankly we were little sh**s!
Invincible, so we thought, until the day we set the Masonic Lodge alight!
You see, one of the 'gang' wanted to see if we would go all the way! His father had indoctrinated him that this lodge was evil and needed to be burned to the ground!
Was it a test?
Yes, two of us were set this task.
We did set it alight.
Luckily, the local copper was out on his beat, he saw the glow coming from underneath the building.
He quickly called on a couple of others who were walking by. One ran to the fire station, just a block or so away.
The fire was extinguished. No real damage done.
We got one hell of a hiding, from both the copper and our parents. The belt buckle hurt!
At school the following Monday, we were heroes!
We had kids doing exactly what we commanded. We were bullies!
When I reached college, how the tide turned.
I experienced an incredible amount of bullying from the senior boys and staff.
Today, this has changed considerably at that school.
Sadly, bullying still continues in nursing homes and still in our schools.
It continues on a daily basis, and unfortunately, it still causes irreparable damage, even deaths!
Sometimes when on the phone, my friends have to remind me not to raise my voice!
As they say, "Old habits die hard!"
Thankfully, I remember these words…
"Be an encourager. Scatter sunshine. Who knows whose life you might touch with something as simple as a kind word."
Have you ever been bullied — either as a child or as an adult? How did it make you feel? What did you do in response?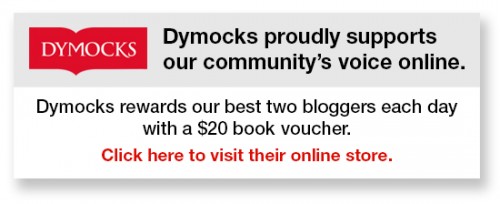 To write for Starts at 60 and potentially win a $20 voucher, send your articles to our Community Editor here.
Comments