We get to a point in these autumn years that I'm sure each and everyone of us dreads. It's the point when the reality finally sets in. "WE ARE OLD!"
Yep! Sorry to say, there is no fountain of youth! It's all just a myth, a marketing ploy by some 20 something advertising executives out to impress their clients peddling the latest 'elixir of life.' Guess what? Despite all the advertising in the world, there is nothing that is going to stop this ageing process. You can throw all your savings at the vast number of so-called miracle cures, potions or tonics. You can have all the cosmetic surgery you want, but nothing is going make you younger! You're just putting the proverbial Band-Aid on 'Old Father Time' himself! It just ain't gonna happen!
So, here's the thing. 
I remember my old dad once saying to me… "Son, there's only one sure bet in this life and that is… We're all going to die!"
Now, as a young impressionable boy growing up in the '50s, I wasn't having a bar of this rubbish! My old man wasn't old. He was only in his thirties, mind you, I thought he and my mother were 'old' of course I did, I was a kid. Everything they did was "old!"
As the years passed, so did they. My dear mother of a massive heart attack in her eighty first year and my dad six years later of a broken heart. 
My mother was beautiful… Everywhere she went she was impeccably dressed. Not a hair out of place. She seemed, to me anyway, to take hours in the bathroom and out she would step, looking like a living goddess. Many said she looked like the queen herself. There was, back in those days, a very special sense of pride about your appearance. We just have to look back at the social pages of those women's magazines. Of course they were the trendsetters and as we know, still dictate fashion. I'm sure we all remember flicking through them on many occasions and commenting on a particular style. Even through those formative years, appearances were kept up. School holidays commanded special outings. Once again, these were grand occasions and we were lined up and inspected, all five of us! Five boys! My dad would have taken a rare day off work to play chauffeur.
Car washed and polished, inside and out! In we would get. Four boys in the back and the youngest in between my parents in the front.
My dad was a fantastic driver. Polite, courteous, and extremely patient and considerate to other drivers who were perhaps not the same way inclined! I never once in all those years heard him utter so much as the hint of a foul word, not even a whisper! He avoided potholes and puddles, didn't want to damage the pristine Jowett Javelin. "German precision at its best," he would say. They were funny looking cars but in their own way as unique as the Volkswagen, with their East West engine, "way ahead of their time and a hell of a lot faster, could match a Merc any day!" He would proudly proffer. (I know, I hit the ton many times!) but I digress! It was his pride and joy and he drove it regularly. Everyone knew 'Ron' was on the road.
You see, my dad had the Caltex service station, the Rangatira service station and he was resplendent in his uniform, complete with bow tie and peak hat. People came from throughout the district to 'fill up', and of course, to chat with my mother. Cups of tea, freshly baked scones; date, cheese and plain (the recipe danced down from her mother). It was a social event! 
'Old people's business' I called it! Weekly events were planned. Which family would host the regular 'Sunday Lunch' in the town or country? We loved it when we got to drive into one of the valleys to our farming friends; oh, it was the grandest of occasions. The perfect opportunity for the wives to show off the latest collection from house of whoever was hot that month!
As I said, my dad loved driving. Taxi, Fire engine, ambulance, logging truck, bus, petrol tanker, bulldozer, in fact whatever vehicles were at his disposal. He had every class of licence available and was proud of the fact. An unblemished and perfect driving record for over 65 years. 
Then the unthinkable happened! He drove down the wrong side of the motorway! Out of the blue it just happened!
They took his licence. His independence! He was lost! He was a broken man! He cried! We all cried! It had arrived!
You see, it was 'that time'.
Share your thoughts below.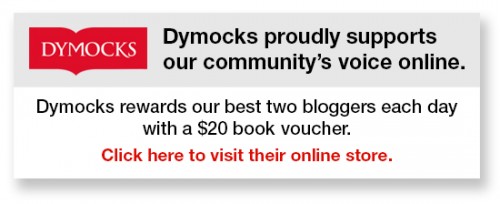 To write for Starts at 60 and potentially win a $20 voucher, send your articles to our Community Editor here.
Comments