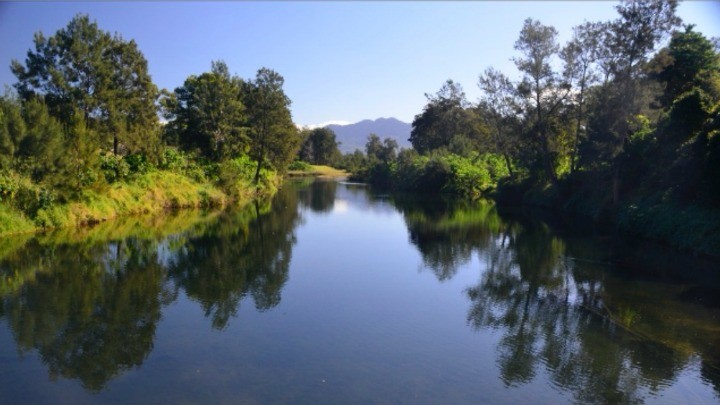 The moisture laden updraft billowed into clouds that scurried across the mountain tops, dipping here and there into small gullies, swirling as they did so and then cavorting upwards again into the obscuring white mass that drifted onwards to the plateau beyond. It is such a typical scene, played out countless times yet each one demands your attention, if only for a moment.  There's a beauty in the movement, as indescribable as it is apparent.
Many is the time I have seen it west of Bellingen and pondered as to what else the place has to offer.  The Promised Land was somewhere I had seen but I knew there was more and I saw some more when I cycled in a 100km charity event up the South Bank Road. I'd driven it a few times but you get to see more at a leisurely pace. 
The new highway route is one thing that certainly catches your eye, moving inland from the village of Urunga, further upstream on the Bellinger, the lifeblood of the valley yet it floods more times in a decade than most rivers do in 100 years.
I thought I'd like to do a calendar for Bellingen, something that came sharply into focus when I was in the Moonee Beach newsagent and a customer enquired as to whether he had local calendars or not. I immediately piped up from behind that I could get some done and so it transpired. Always I'd had Bellingen in mind as well so I took the pleasant drive south west and proffered my services to the newsagent who gleefully accepted. It was about then I was so thankful I had a motorhome.
Initially I contacted a bushwalking friend who invited me to view Gleniffer Falls. That was a positive because I'd never heard of them before. 
I camped out near Gleniffer and was picked up the next day by a friend of mine, Terry Gosschalk, who brought two others along and we set out, up Never Never Creek. Might it be said right here, this is not an easy stroll through the forest; no, it's a continual rock hop until you reach a narrow gorge. Here you can either wade or climb a steep embankment; we chose the latter.
It wasn't as hard as it looked and when we clambered down the far side it was with an air of expectation. I bounded across the stream and there, in the taunting distance, was the majesty of Gleniffer Falls. It's an image I still treasure today.
I placed the motorhome at various places around the area, one night finding myself at the lower end of the Syndicate Track, named after a group that sought to make use of the timber in the area between 1912 and 1928. Hidden remnants can be found here and there and, on high, the track follows the old route. I never went that high but walked across the paddocks into the forest and investigated a seldom visited creek called, somewhat imaginatively, Stony. Here the gurgle of the stream spoke the language of the bush and a few wrens and robins threw in a chorus to enchant even more.
Time came when I had to explore the town. A mish mash of old and new, of attractive and staid and an undercurrent of quirky. I knew it well from my time as a rep on the north coast, often I stopped for a cuppa and dwelt on those of an alternate lifestyle and fashion as a cool zephyr drifted up from the river. It was food for the soul. It still is and, down the road, the popular Old Butter Factory is even busier than it once was.  There you can view art in many forms, purchase hand-made leather and other goods and dine in a unique setting beside the river and the golf course.
After I'd dined I set out for Upper Thora, even further west on the road to Dorrigo, just before the steep climb. Here I turned off on Darkwood Road, an undulating affair, part dirt, part tar that features numerous picturesque creek crossings before it reaches a dead end. It was so pretty I pulled up at one crossing and chilled out with a cup of tea and watched the world go by from the motorhome dining area.
Returning to Waterfall Way I moved over to Summervilles Road, a way that the lady in the tourist office was not in favour of. Turns out it's mostly sealed, well, at least one lane down the middle is.  Then you have to move over a little if someone is passing or overtaking, both rare events. The lack of traffic on this scenic little side road, that ultimately becomes Gordonville Road as it nears Gleniffer from the west, makes it an ideal tourist drive. Keep your eyes peeled on the left just before the Gleniffer Road intersection. There's a significant fig tree overhanging the creek.
The pièce de résistance as far as drives go is unquestionably The Promised Land loop. Here, hidden behind verdant growth lie the houses of some famous people and others who simply want to opt out of suburbia – and who can blame them? The backdrop of the Great Dividing Range only adds to the allure of this pleasant drive.
Taken in a clockwise direction you eventually come to Angel Gabriel Capararo Reserve on Never Never Creek. The attention getting name of this spot is matched by the beauty of the flowing water. Summer time will see you sharing it with locals as it's a popular swimming hole when the weather warms up. Other times during the week you may well have it all to yourself.
I found joy in simply being there, wandering around with camera in hand, savouring nature's delights and reflected that Bellingen had, indeed, more to offer.
Next time through, you too, might like to savour more than just a cup of coffee on the streets of cafes.
Oh, and if you're looking for a calendar, might I recommend the one they sell at the newsagency?
Have you visited any of these places?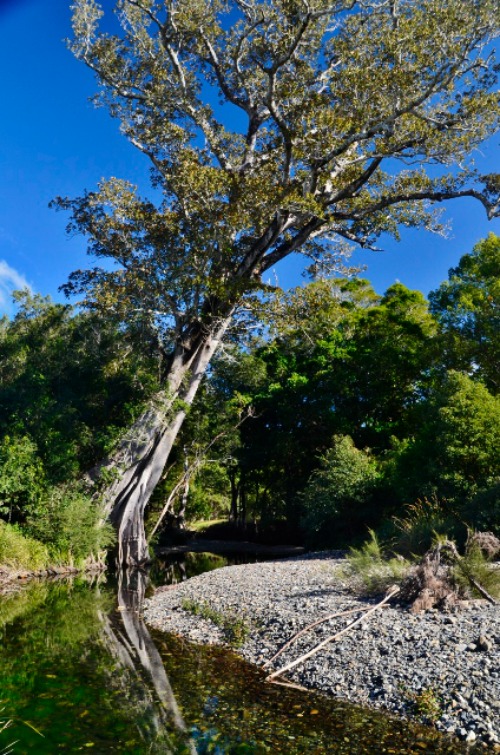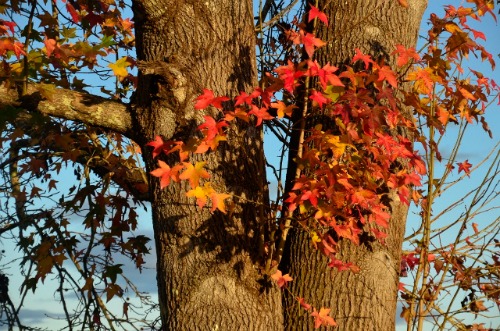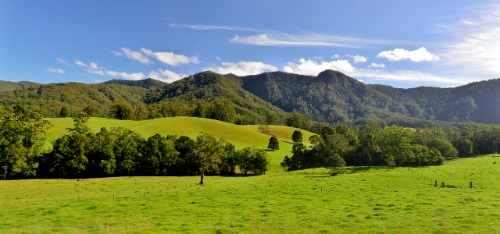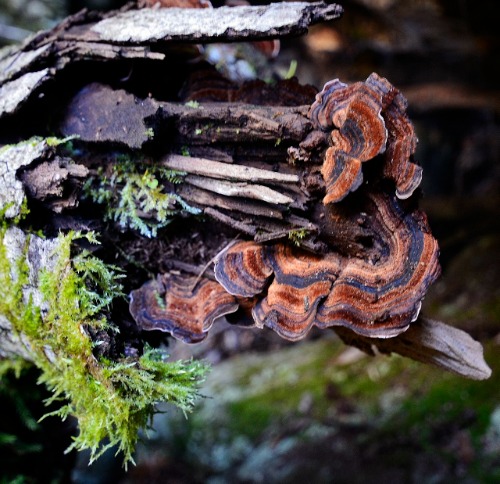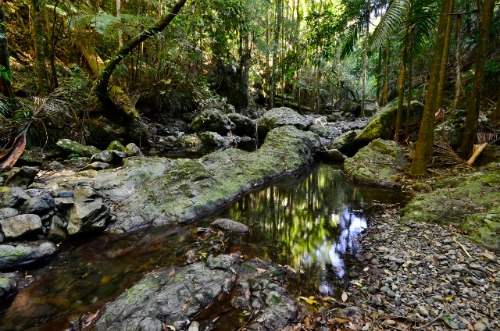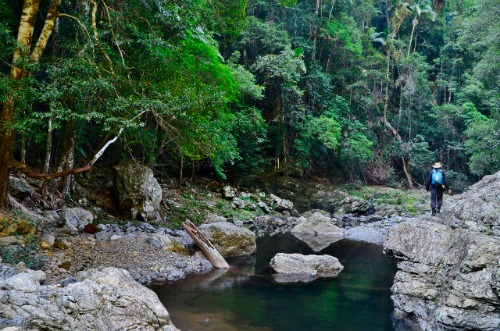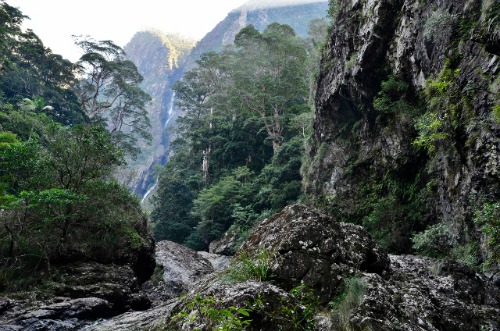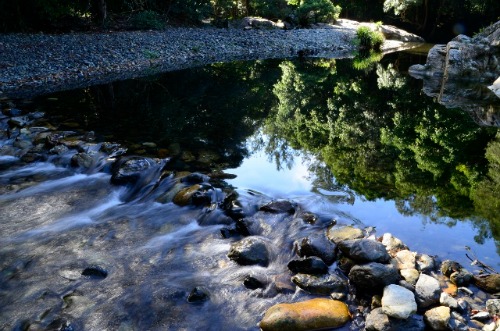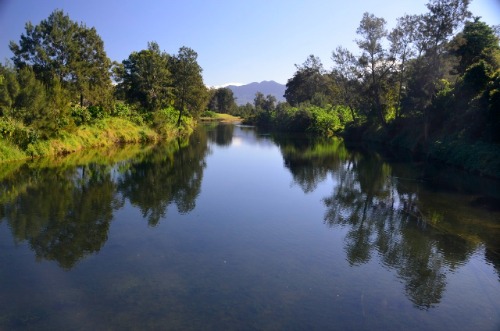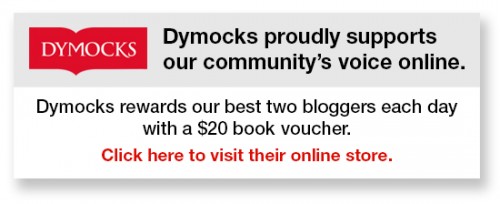 To write for Starts at 60 and potentially win a $20 voucher, send your articles to our Community Editor here.
Comments